Reputation
4,721
Surly 10%
About Enchubben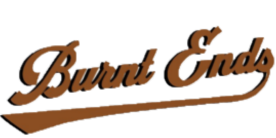 Y'all are missing the best part which was him threatening blacklab and getting owned publicly.

What I've got to offer is as good as money, sir. These are IOU's $275 thou, might want to hang on to that one

I think there is a significant portion of the fans that just think there is this massive group of multimillionaires out there just begging to throw a shit ton of cash towards this and my little $25-$100 doesn't matter, so why bother, and they end up passing altogether. Truth is 1) there aren't nearly as many of those donors out there as you might expect, and 2) those people can also get tapped out and may be donating to the university, the AD directly, or other charitable foundations and there's not nearly as many as people think. If 20% of the people that think that way would chip in their "measly" $20/month, that's significant progress. Long term success has got to be a result of big whales that currently don't understand or agree with NIL to get on board, crowd funding from smaller donors, AND corporate sponsors. I bet you could find one of those three at most universities, two of the three at a dozen or two, and all three at maybe only a handful of universities in the country, including Texas. Only maybe Oregon and Arkansas with Nike/Walmart money could pull it off with just big money guys and that's because they have donors with fuck you money/fortune 100 companies. My personal opinion is that poor timing is a major factor too with record inflation, consumer credit card debt soaring, increasing taxes at all levels etc. I think if this pursuit and NIL kicked off prior to Covid we'd get a shit ton more $ thrown at it. At least all universities fan bases are dealing with that for the most part.

yea that looks like what it is still. Also - while it is outside of my specialty - if you big swinging dicks with connections to this ever hear they need tax advice let me know. It's not my specialty but I probably have some exempt entity folks that are alumni that would likely advise on things pro bono just to help.

probably the wrong place to ask but does anyone know the EIN for Texas One Fund? There is nothing on their website and not a real good place to ask. I'm trying to see if I can get them setup with my firm as a matching donation organization but I need that number. Looks like they are a 501c(3) on the website, but cant find them on the IRS search either.

certainly true. and I think Mahomes would be out this week if it were a regular season game. Though he could barely put weight on that foot last week and was still able to make all the throws. I think they'll pump him up full of painkillers and he'll still play ok, but it does limit his moving around outside of the pocket where he's most dangerous. Probably justifies 2-3 points IMO. FWIW - the line in my book got as high as CIN -3 yesterday, but went back down to -1 as of this morning.

When everything points to the under, take the over. unless it's Iowa.

For those that watch this sort of thing, the bengals have gone from a 1 point dog on Sunday evening to a 2 point favorite this morning. Probably people loading up against Mahomes' ankle. Or perhaps looking at the history of burrow vs chiefs. Regardless, hope everyone betting got in early. Eagles have been hovering around 2/2.5 pt favorites. Im heavy on eagles/bengals teaser and eagles/bengals ML

Godammit. Never could tell port from starboard.

I can promise you that Sark and Bo Davis were in NW Houston for at least half the day visiting a bunch of Humble ISD schools.

It consistently blows my mind. lost a basketball over/under bet last week that was like 140 something points. Lost it by .5.

Did you even watch his highlight video from the North Shore game?

I found it interesting that Liucci 44 admitted that they would have fired Jimbo after this season if they could have afforded it. I must have missed where he admitted that previously because that seems like a big admission on his end. (Though we all know he would have been fired without that contract). For or better or worse, and that would be worse in this instance, the contract served its intended purpose; they cant afford to fire him, and Jimbo would be an idiot to walk. Eventually when they get to a place where the termination isn't as cost prohibitive, they still have to shell that out plus the rest of the coaching staff and good luck funding NIL/Transfer Portal when you have to cut out checks for tens of millions on the staff. From an aggie perspective - I'm sure they bought into wholesale offensive changes, a shiny new staff, a dozen plus transfers incoming etc. They got none of those things. I'd grade that a D, and thats only because they were able to fund their bigger dogs on campus sticking around for another semester.