Posts

1,989

Joined

Last visited
Reputation
1,198
Surly 10%
About NorLa Horns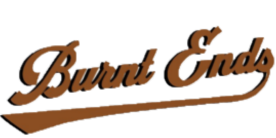 Recent Profile Visitors
The recent visitors block is disabled and is not being shown to other users.
Wait. Wasnt marky mark Brokermeyer still on the team this year? I dont think he ever saw the field if he was.

I like deon. Im a cowboy fan fron the dorsett days. Som you gotta love deon for his time with the cowboys. He has been outspoken and flamboyant as a cfb. Hc. And i think he will be able to leverage this in the short term. How he will be able to perform in the long run is up in the air. In my opinion, i think he is a little too brittle. Personality wise to hold up to the demands of a cfb hc longterm. I could be wrong. But im not betting on him longterm. I expect a internal blowup at sometime in the next few years. I think his personality is too big to be a guy who can build a program long term. If he doesn't have instant success? 3-5 years? Expect chaos.

I refuse to comment on the grounds i got the fuck away

looks like a dude on a 4 day coke bender trying to convince the cop hes not holding. and that dead hooker was there when he got there.

I dont think Brendan Schaub is worth that much

He was talking about......wait. they dont have a 2nd string RB after all this. Portal, draft and recruiting. They have 1 scolly RB. One!

Drunken coke benders can deplete millions if left unchecked. Also see: kids " please adopt me!"

Shes paid her G5 dues. Shes a power 5 wife motherfucker!!

Aging. Erectile dysfunction. The marginalization of the trans community. You know. The usual stuff

As far as transfers go. Dont they have to have their academics in order? With everything else Harris has been doing, do you really think playing school was at the top of his things to do list?

I get a very CDC "Tom Herman will be our coach next year" and firing him a few days into the new year vibe on this. "well, it is next year. So it wasnt a lie"

Demands were met. Bag was secured. The hostages will be released at dawn.

Hey! We havent crowdsourced somebody in awhile. I think we have a candidate

Shit. Was achane bot the guy who got arrested before SEC media day? Well, in all honesty. They werent thinking about it, till Demani brought it up.