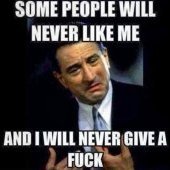 You read that correctly. Texas has not won four consecutive games on its home field since 2009. That could all change starting this weekend. Texas plays four more home games this season, starting with Okie State.
Meanwhile, Oklahoma State is the proud owner of both an active 4 game winning streak against Texas, the longest current streak, and a 4 game winning streak inside DKR, also active. 
We can piss and moan about the 2015 rip-off from the refs all we'd like. I don't dispute that it legitimately looked like a rigged game, and the analytics certainly back it up. That said, one game shouldn't matter for a proud program like Texas. We're at a point now where other people can credibly make an argument that the fucking Okie Staters have lately owned the Texas Longhorns, and that we're paying them rent every month for using DKR, since they own that too. They didn't even need T Boone Fucking Pickens to buy it. 
While this debacle has been unfolding for Texas, Oklahoma State has been flexing as nothing more than above average at a national level. They had an outstanding 2011 season, but have generally otherwise existed to validate OU when OU needs a whipping boy late in the season in order to beef up their playoff resume. 
So is Texas back? To me, no outcome this season matters more to validating Sam Ehlinger's Sugar Bowl claim than the game this weekend. Beat Oklahoma State the way you should, and make all the claims you want. Lose to the okies, a-fucking-gain, and no one but the most nauseating apologists can claim that Texas is anything but a continued enigma, or worse. 
So what are we facing, really? 
Oklahoma State has faced 3 teams this season:
-Oregon State - 1-2 - Losers to both OSU and Hawaii, Oregon State just rolled an FCS nobody in Cal Poly. Once you account for fending off Stefen Djordjevic, Cal Poly has nothing for any opponent. Oregon State is hot buttered trash and they'll wind up 2-10 this season.
-McNeese State - 2-1 - Winners against the mighty Southern Jaguars and Alcorn State Braves, McNeese State hasn't had this much fun beating the shit out of black people since forced desegregation hit Louisiana in the 1980's. This is another program that shouldn't even be appearing on a P5 program's fucking schedule.
-Tulsa - 1-2 - Tulsa beat San Jose State. They'll likely stumble into another couple of wins this seasons simply because the majority of their remaining opponents lack the funding for technology that would enable film review, and therefore an understanding of the rudimentary requirements necessary for shutting down the Air Veer offense, or whatever the fuck all of the Briles disciples are calling their O these days. 
In short, Oklahoma State is the softest 3-0 in the country. They've played no one, and they've struggled to beat two of the three no-ones they've faced. 
Gundy always put forth a strong offensive game plan, and this weekend will be no exception. Undoubtedly, he's going to do whatever he can to enable Wallace to get open in space. Todd Orlando and his DB coaches are fucking idiots when it comes to early season personnel choices, so of course Wallace will inevitably torch our defense for 200+ yards receiving and 3 TDs. This is a given. Nonetheless, the rest of the offense has questions. Chuba Hubbard is a solid TB. He's putting up Heisman numbers because he's played no one. Texas will sell out, as they should, to stop the running game and make OSU one dimensional. The OSU Oline has looked good, but they've been working against defenses that mattered only from the perspective that they had mass and took up space. No one has stepped up as a real receiving threat behind Wallace. There is no old school badass Okie State-esque TE threat to provide headaches. Spencer Sanders is an athletic QB but he's young and manageable as a defense. So while I expect OSU to put up some points, this isn't the OSU offense from seasons' past that Texas is facing, and Texas is OSU's first test of any sort. OSU shouldn't score more than 30 points this weekend and if they do, Orlando should be fired attempting to enter the locker room after the game.
Defensively, and there's already a thread covering this for these guys, but Oklahoma State's defense is absolute shit. They forced 2 turnovers against McNeese State and have done nothing otherwise. They haven't been facing great OLs and great offenses, either. They have 6 sacks on the season, 3 of which came against Tulsa. Oklahoma State's front 7 is weak and should be exploited in the run game. The secondary is the strength of their defense, but it's not scary. It's basically just better than the garbage in front of it at DL and LB. In the past, OSU always seemed to have random 2nd-5th round picks sprinkled into their defense, and they lack that this season. This is a defense that should be exposed for big gains in both the running and passing game by Texas. Texas should be good for at least 40 in this game and I could see 50, easily. Anything less than that is a choke by the offensive staff.
Special Teams-wise, OSU has put up pedestrian numbers so far. There's nothing interesting going on with OSU at punter, kicker, KR, or PR. It's just an overall mediocre set of numbers coming from this group through 3 games. 
Ultimately, Texas owes Oklahoma State a fucking beatdown. This would be a good time to deliver one. OSU is a paper tiger coming in, and they're not going to be a great team this year. It would be good to set a tone heading into the Big 12 schedule that says that Texas is Back, baby!, but honestly, given the dominance OSU has shown over Texas during this past decade, give me a fucking win. There's no excuse for that not to happen. Stop the embarrassment. Take back DKR. 

---