Posts

9,436

Joined

Days Won

5
Reputation
15,050
Surly 1%
About Burt Macklin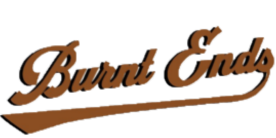 Hopefully USC followed through on all that money they promised him. I never got why he didn't just declare for the draft after putting up almost 1600 yards and 17 TDs.

We got the scoop on Worthy to USC?!

Got dam. That half was terrible. We wasted opportunities and have no clue what to do with the ball in the final third. Not nearly enough creativity. Oh and horrible giveaways in the midfield and lazy tracking, leaving them open for two great opportunities they put away. Just terrible all around. And that's not even mentioning Berhalter's shitty lineup and tactics. JFC.

That game was such a weird grouping of former UT players. Watching Cam Rising hand off to Jaquendin Jackson was certainly weird to watch. They also got a great shot of Malcom Epps looking very engaged on the sideline.

Well yeah, that's kind of 6th Street's whole thing. We're talking about a guy who wanted Sam to be benched for a redshirt freshman Casey Thompson.

He got kicked from a Jimbo program in year one. That's a massive red flag. Jimbo will overlook all kinds of shit, sexual assault, drug charges, etc. So he was either a massive character problem that's not likely to fix itself or he's nowhere near as good as advertised.

Exactly. If he doesn't cancel practice and throw a pizza party, then he has no clue how to be a head coach in today's game.

They have a massive depth issue already and it will only worsen as more guys transfer. they processed a ton of bad evals from previous classes last year, but are now seeing huge attrition in the 21 and 22 classes this year. Combine that with most of the guys Jimbo hit on in 19 and 20 leaving early, and they're not going to have many upperclassmen who can contribute. On top of that, their 23 class is extremely small, so they're not getting a ton of contributors from there. So they'll have to bring a ton of guys in form the portal, but they're currently spending a shit ton just to retain their current guys from the 22 class. So even if they keep a lot of the 22 guys they want, their depth will be absolutely horrible and they'll fall apart as soon as injuries hit. They'd have to have extremely good injury luck next year to keep it together. Im sure someone can post it, but if you look at a depth chart or scholarship distribution for A&M this season and then subtract guys graduating/leaving early and all the portal guys, the chart starts to look very thin real fast.

I think it will. The antitrust issues that have led to the all the other NCAA cases being a complete beat down of the NCAA still apply even if they allow a one-time transfer. It's still a restriction of the athletes' ability to play, since the NCAA has a monopoly on college athletics. I think they would be very hard-pressed to distinguish this from the other cases they've lost, and I think they're less likely to even try to do so. I'll be pretty surprised if players who lawyer up don't get an additional waiver.

There can be, but a lot of RPOs are just an option to pass or handoff to the RB, and we use RPO's all the time. It's a huge part of Sark's offense. So your claim that no QB runs means no RPOs is just completely wrong.

Except McCarthy is entrenched as the starter, so he wouldn't be playing there. But you are the expert on Hudson Card predictions, so I guess I'll defer to you.

Really wish Hunter would've killed the clock there.

Is there a whiter name than Baylor Scheierman?

Now the refs find their whistles right as we're about to pull away. Some serious bullshit calls to keep Creighton in it.

No wonder we're winning. They're pinching and we're punching.