Posts

8,477

Joined

Days Won

88
Reputation
36,078
Surly 1%
37 Followers
About closetojumping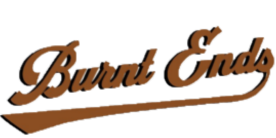 It also didn't include multiple misspellings and missing words, so it lacked your dipshitted authenticity. I watched this live as a kid with my father. It is one of the angriest moments of either of our lives, and my dad was once a very angry man. Fuck that motherfucking incident right in the fucking face. Fuck you for bringing it up, too. What's next? 1972 Olympic Basketball Finals? Christ.

You should also go to the original Hooters. I had to deal with a call center in Clearwater for a couple of years and we'd make a point of going there each time. The Hooters was fun because, at the time, at least, it was a source of pride for ownership to have the hottest Hooters chicks ever working there. Most of them were trying to get on the calendar or some kind of tour. They were quite earnest, as well. Haven't been in 15 years, so that might have changed, but I doubt it. I don't think I've been to a Hooters since, either, but would still rec that one. Resigning Gurriel would be a sentimental mistake and it would open the door for Baker doing sentimental shit too. Roll with youth and flexibility, and let someone else be saddled with an anchor of a good teammate and plummeting numbers.

I cannot attest to the veracity of any of the following, but it was the word at the time: Owens had a closely involved family member attached to his recruitment. That family member is also in a gang and part of southeast Texas drug world, and all that that entails. Said male influence is involved with a murder investigation, or at least attempted murder, but the word was the real deal at the time. He peddled Owens' commitment for legal help, and a local Texas barrister was willing to help. There was no coordination with the program on the matter, but Owens subsequently committed. Eventually it became clear there was a general disconnect with the Owens camp for Texas, and they damned sure weren't going to pay the player, or his relative, early. Along comes Louisville, willing to do all of that. The heat was off of the relative, thanks to Texas guy's help. Owens decommits and later commits to Louisville and starts taking the money. They'd guaranteed 7 figures in total over a 3+ year cycle if he signed and showed. ATM gets fucking desperate late in the cycle starts lobbing numbers at various TBs, including Baxter. Owens takes the bait. Hicks and Owens ended up being the guys where the supporters were willing to open up in a big fashion to match or beat the market. Hill was effectively replaced by Owens on that front. Sanford (lol, but teammates with Hicks), Bisontis, and Reed also got something small. I think Rogers, Thomas and Brooks fit that bill too, but it's less clear. LSU didn't have any powder left when one or two of those guys decided they wanted to look around. Same for TCU in the end with various recruits, some of whom involved ATM.

Well, let's review the class (spoilered because, while I had fun on this, it got absurdly long):

More than that, he's full of shit. He's the "GOAT" in large part because he's been paying players and handlers for the last two decades and doing so as aggressively as anyone in the sport. When only 8-10 schools are truly playing the bag game, and one is Ohio State (different geography) and two are in the ACC (Clemson and FSU), yeah, Alabama and LSU are going to fucking clean up. Now that that competitive advantage has been wiped out, and the price of poker has gone way up, he's whining and begging for intervention and calling for the integrity of the game to be saved. He's an old cheating bitch, fuck him. They tried to vie for Muhammad and couldn't put the NIL deal together. He then gets a new religion and talks of running him off. Meanwhile, the motherfucker paid for Tony Mitchell just before NSD1 when Auburn had a handshake deal. He didn't tell that guy to look elsewhere, because he and his boosters couldn't handle the look of losing that guy to Auburn on a NSD1 flip. Look, Bama just signed the #1 class in the country, again. So, hey, things look just fine. Maybe they are, but he and his staff got outhustled this cycle and in the portal for dynamic playmakers. They took Hale because they had to do so. They need to keep Texas open and they took a guy with major off the field issues that UT ghosted ahead of their in-home visit. That shit hasn't happened under the Saban regime. They've already taken 3 commits from players in the state of Alabama for 2024. They've never had that many commitments in-state this early under Saban. NIL and other schools are pushing Bama's time table up considerably and starting to inhibit Saban's strategy of slowplaying in-state guys in the spring until they can get national recruits in for junior days. So, no wonder that bitch is bawling. His cheat codes aren't working. Should be interesting to see how their season goes this year, replacing roughly 15 starters, key back-ups, two coordinators and numerous assistants.

Some people think this guy could be better than Hudson when it is all said and done.

I was a young guy working for a startup and nervously ran a launch meeting with Comcast NoCal (then AT&T Broadband) at their offices in front of like 20 execs. Their GM took a liking to me and invited me to join him in their seats at Oakland Coliseum that night for an A's game. We sat right behind home plate. Pedro Martinez and the Red Sox faced off against Mark Mulder or Hudson or Zito and I think the Red Sox were the winners in a 1-0 pitching gem on both sides. It was awesome except for one thing - Oakland Coliseum is perhaps the shittiest stadium at any level above JR high that I have ever visited. Just absolutely terrible in every way. I cannot believe it is still in use. If I was the A's, I'd leave as well.

Drayton had Cain ready to commit on the morning of signing day. Cain calls him and says he "thinks he wants to" sign with Texas. Herman is on speaker with Drayton and says to Cain something to the effect of "I don't want a guy who 'thinks' he's ready to come to Texas. We only want guys who 'know' they want to come to Texas." Cain and him talk for another couple of seconds and they hang up. Cain then sits down at his ceremony and signs with Penn State. After the call, he told a parent that he thought about which coach he wanted to play for and it didn't make sense to sign with Texas. It's one of many stories in which Herman thought he was funnier, more strategic, and smarter than everyone else. Instead, what he showed himself to be was an asshole with a fanatical, almost pathological, need to pull the bookshelf on top of himself repeatedly.

Texas has an excellent shot to beat Bama in Tuscaloosa. Outside of that one, they should be favored in every game. Look, I get it, Texas has had a miserable 13 years. You're a conservative fan and you want to hedge against being optimistic given recent past. I see a group of you doing so. I don't blame any of you, given Seven Loss Steve's track record. That said, this isn't about giving someone the benefit of the doubt, making predictions, or not giving someone the benefit of the doubt. This is about being realistic and calling things for what they are. Texas added 4 players from the portal that materially upgrade the roster at 4 key positions of need. Texas lost no one of planned 2023 consequence. Texas retained all key personnel from hitting the portal and then convinced three (Sweat, Whittington, Jones) high quality starters to come back rather than pursue the NFL, as well as one key role player (KRob). Texas will have an OL and a backup OL with a full new cycle and offseason of experience playing together. The talented QB will have another year in the system and a year of added maturity. Neyor will be back. The roster has raised the floor considerably via recruiting and portal. The schedule is favorable to say the least. Rice, Wyoming, Kansas, UH, TCU and OU should all be wins on talent and experience alone. Baylor is a weakening program under a soft coach. That leaves BYU at home, an improving Tech program at home, and a KSU team taking a step back on talent, at home, and an Iowa State team regressing to its historical mean late in November in Ames. There is zero reason to not expect 10-2 or better. Texas can absolutely run the table this season and make the playoffs. There are no less than 20 coaches in CFB right now who could take this Texas team and get that done with this roster and schedule. So you're either assuming that Steve Sarklostagain is either so toxic as a gameday coach that he simply cannot get it done to that level; willfully ignorant; or you squat to pee. Does any of that mean people should get their hopes up? If that's how they fan, yeah. If not, they can objectively acknowledge where the expectations should be, in Year 3, and then state that they expect to be disappointed.

11

The schedule has been released unofficially. It's been discussed on the "Left Behind" thread, but I fail to see how it doesn't apply here, if not on its own thread. 9/2: Rice 9/9: @Alabama 9/16: Wyoming 9/23: @Baylor 9/30: Kansas 10/7: vs. Oklahoma (Dallas) 10/14: Bye 10/21: @Houston 10/28: BYU 11/4: KSU 11/11: @TCU 11/18: @Iowa State 11/24: Texas Tech (Friday) 10 games within the state of Texas. Fuck UH. A chance to move the record with BYU up to 2-4. We don't get weakened OSU, WVU teams, but we also avoid decent Cincinnati and UCF programs. I like how the schedule sets up, personally.

Is this just a selective list of programs with whom we have a losing record? I know we have a losing record to Vanderbilt, and they're not listed. It makes me wonder if there are still others as well.

I think people visit it plenty. Even when I didn't have immediate family in the region, I visited regularly for meetings in the valley or conferences and meetings in the city. I am sure there's plenty in the same boat. For HoPR, we had a group of 4 plus a baby and couldn't get a reservation but only with two weeks of planning. So the men went to the bar and got on the list with the hostess, and the women shopped until we called them. We walked in at 5. They quoted us 2.5 hours and sat us in about an hour and a half. It worked out fine.

Funny you should ask, that's something my father has done on occasion. He's also accused chestnuts of being lazy from time to time.

Also, if anyone has ever been to Epic Steakhouse or Bobo's, what are your thoughts? Thinking about one of them when we're back later this year.

I find it pretty weird that the SF thread on Surly hasn't had a post in it in 2.5 years. Kind of crazy. I was looking for recs and stuff a few weeks ago without doing a search and was 4 pages deep on the Food & Travel board before giving up. Anyway, in case someone finds this interesting, and for future use, here are some thoughts. I have a daughter, SIL, and grandson now in Modesto, CA. The baby was born last summer and my wife and I plan on heading out 3-4 times a year to see them and they'll be down our way 2-3 times a year too, so we have a shot at having a relationship with the little guy. That considered, Modesto is an absolute beating. It is true armpit-of-the-state level bad. So this time around, we offered to pay for their room and such if they wanted to meet us in SF. They obliged, we had a hell of a time. We went to Boulevard on Thursday night. I don't see it mentioned in this thread and it's been around 30+ years and is well regarded, so that's an odd one. They had a prix fixe 3 course menu and it was terrific. Lobster bisque, slab pork chop, and sticky toffee pudding ftw. On Friday we went to a breakfast place near GhirSquare called 8am. The menu didn't knock me out, but they didn't have a false note with the french toast, frittata or skillet potatoes. We got there early and when we left, they had a line around the corner and I understand why. Then we rented bikes and rode across the Golden Gate to Sausalito where we met up with our family. I know it is touristy, but that bike ride was a lot of fun. Almost got into a fight with a "serious" cyclist in the middle of the bridge as my wife slowed at a spot where folks, gasp!, were taking pics and we decided to do the same. The cyclist tailing her hit her bike and then screamed obscenities at her. She didn't say a word but I cussed him a blue streak and offered to take a photo of him plummeting on his bike towards the bay and he then rode off. Serious Cyclist Guy is the absolute worst form of outdoors person. I can't even think of a close second. Also, who the fuck tries to do a serious bike ride at a tourist trap like that? We ate at some normal and fine sushi place that my daughter digs, but honestly, you can swing a dead cat and find excellent sushi in SF. Ozumo. Great fish and apps, boring rolls. Saturday, we woke up early and got to Alcatraz on one of the first ferries. I've been to San Francisco at least 50 times in my life and Alcatraz has never interested me. The females wanted to go. We went. It was a prison museum. Been to others, this one is just on a rock, it was fine but more for the experience than anything. Ate and walked through the Ferry Building. Hog Island, which is awesome, had a 60 minute wait, so we sampled a bunch of things from various restaurants and markets and that's as fun as anything in that city for a lunch. Went to JCB Tasting Room at the Ritz on Saturday afternoon as the proprietor and my daughter/SIL are related and close. Given that the entire experience was comped, we had an awesome fucking time. Still, if you're ever there, the room is worth checking out and the wines you can taste there are basically impossible to find anywhere else. How that JCB dude is straight and makes things like that is beyond me. Went to House of Prime Rib on Saturday night, and that's probably the thing that motivated me to find this thread. It's the second time I have been there in my life. I know it is old school and really simple, but there is a reason it is almost impossible to get into. I've been to steakhouses all over the western world and, while HofPR may not qualify as a modern steakhouse, it's as good and fun as any of them for what it does and the experience you get. Anyone planning ahead on a visit to SF that doesn't give this one a shot is missing out, IMO. I've been to SF 4 times since the pandemic hit, from September 2020 to now. This was the cleanest I have seen the city, and the angry hobos were few and far between. In September of 2020, every silly trope imaginable was actually true about the place at that time. It's kind of shocking to see now in terms of how much improvement there is. Anywho, there's my stream of consciousness write-up of a weekend in San Francisco.