Posts

7,050

Joined

Days Won

71
Reputation
25,696
Surly 1%
30 Followers
About closetojumping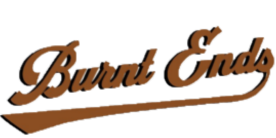 Sure. I wasn't addressing the overall take. Just want to keep data straight when I know better. After reading a couple of the college football magazines and catching up across the country a little, I still think Texas 2022 is one of the hardest teams in the country to get a read on, directly because of the defense. The failure of the program to land key transfers, the intransigence regarding scheme, not addressing any staff changes, the weak talent in key spots currently on campus, and the question marks that are new guys arriving all work together to give me a complete lack of confidence. The offense has a chance to be top 10 in the country if Ewers is vaguely close to as good as advertised. They have 3 solid-ish returning IOL, a great backfield, a great WR corps, and a talented TE group. Seven Loss Steve is one of the best playcallers in the country. If they get quality production at LT/RT and Ewers is good, they're putting up 50 PPG against an okay schedule. On defense, I can only hope that they've pushed out the cancers and the weak and now they're ready to step up meaningfully.

@Ricky's one-hitter I think you asked about who I was referencing regarding DBs. They look really good with Matthews and Williams. Muhammed and Toviano can both legitimately be signed. There's a lot of optimism around the first 3 and some optimism around Toviano. My thinking assumes 3 out of 4 of those guys. Then they go back and pick up Fontenette, Shaw or Turner, whoever their top guy is from that group. Separately, I don't think they get Harrison-Pilot and just lock him up forever at WR. He wasn't a part of my DB thinking, but if they whiff on the first 4 guys above or lose Johnson, there's also the shot that don't pick a guy off that they've stayed in contact with and instead just work MHP into the DB room by year 2.

There you go, a fucking rapist.

I'm not going to defend Kwiatkowski and Choate on anything. That said, Texas was plenty serious with Mathis. In the end, Mathis chose Nebraska for 2 reasons. First, he liked how they presented their scheme and he did not like, at all, how Texas presented its scheme. Second, no matter how much Patterson is trying to push Texas to some of his guys now, he spent 2 decades shitting all over Texas as part of his program's identity. Mathis found that whole dynamic as straight up odd. And money wasn't an issue, as Texas offered to post more than Nebraska could ultimately offer.

Being an elite OL recruit and choosing Clemson is such an odd thing to me. They have never put guys into the pros, even during their last decade of dominance. I think they had a 2nd rounder a year ago and another one like 30 years ago, but they've never produced a 1st round pick. They had a dude that, I think, everybody wanted last year named Blake Miller from Ohio at OT, that they signed. Sewell certainly won't be the first, but it's just a weird choice in some ways. That considered, a lot of people fawn over the experience of a Clemson visit, so I can also understand it if the small town thing is what someone is looking for versus alternatives of the same vein, such as the shithole 90 minutes east of Austin.

One of my friends that isn't super high on Stroh did say this about him: -He's mean and loves to compete. He basically goes to compete at camps on any weekend when he doesn't have a visit or obligation. His feet have gotten better and he's a big fucker. He loves deadlifting and he's doing all of this shit from a family with money. Normally, that's an immediate sign of softness to me but this guy isn't that. Given that numbers don't mean a shit, I get it. If he winds up being a menace at guard, they hit the jackpot. If they felt like they were done at OL after taking him and Cojoe, I'd have an issue. -He was not high on either guy from the get-go, but that predates the waiving of the 25 man limit. It's understood that these are the kinds of recruits that go to TCU or Okie State and can turn into excellent players.

Vacek has short arms and isn't nearly as athletic as other guys they're on. Also, he's a magnet for the Westlake honks on this board. I'm rooting for Oregon. If you combined the tiny hands of Hudson Card with the tiny arms of Vacek and the tiny brain of Reuben Owens' father, you'd have Oompah Loompah, the football recruit.

You're right. I also forgot that she's going into 9th grade, not 8th.

A few thoughts: 1) I know I've made ranting about the numbers a meme with you guys at this point, but just to hammer it home, Texas doesn't give a shit if it signs 35 guys this cycle. Or adds 10 guys from the portal. Not saying either happens, but there are no counters. They'll take developmental guys and keep going after big names at the same positions. There's zero operational risk to doing so. 2) It's all about cultural risk/impact and Sarkisian believes he's building a meritocracy. Don't like who we're recruiting at your position? Get better or get out. 3) I have said it repeatedly lately, but Texas is not going to get beaten due to money at this point. Pretty much in any sport, but for certain in football. Guys may go elsewhere that Texas was willing to throw money at, but Texas isn't going to be beaten just due to money. 4) They'll take more OL. There are several they're going to stay on, irrespective of the 4 they've committed or the 7 they just signed. 5) I expect Texas to land Shelby, Cook, Gullette, the SOC edge, and 4 out of their 5 top DB targets. 6) I will be surprised if Texas doesn't land Baxter. 7) I will be shocked if Texas lands Hicks, who's being shopped and who isn't in love with UT's scheme for his position. 8 ) Shelby's little sister is going into 8th grade and can already dunk. There is additional upside for landing him if the UT WBB program is a top 5 program soon.

It's not Baxter. Walton and Cook with a Gullette maybe. Jesus. Please spoiler that kind of horror porn in the future. ATM did the same thing with Baxter, Hicks, and Muhammed this past weekend that they did with recruits all during the 2022 cycle. They put a mountain of potential money in front of the player and parents, they talked about being the class that cinches the national title for ATM, and talked a whole bunch of shit about Texas. Fisher is making Baxter his response recruit to Arch Manning and they're offering Walter Nolen money. Unfortunately for ATM, as I've been stating for months now, they're not going to be getting their fastball by anyone in this cycle. Everyone is offering money now, and they can frame it in legitimate ways. On top of that, Texas understands fully now how Fisher is hard selling against them and what objections need to be overcome. Meanwhile, ATM has their own questions that need to be answered, particularly why they've never even won their division in the SEC. It works both ways. ATM is going to win the pure mercenary recruitments at a higher percentage of the time than the recruitments in which it's about more than just money. So whoever the Nolen type is, they're going up against UGa, Tenn, Miami, Oregon for them. The guys that feel like football fits for any program, they've got nothing special to offer those guys. Baxter may well decide ATM is his best fit. That considered, he's not a mercenary. He likes Texas a ton. Texas money, I promise you, as well as the admin, has a hard-on right now for bringing pain to USC and ATM with all of their bullshit from the last cycle into the end of the 2022 transfer window. If Baxter goes to ATM, it isn't because Walter Nolen money got it done versus anyone else, especially us.

On the tarmac heading back to Houston after being in Vegas since Thursday. Had a hell of a time, but we're up pretty big so that helps. Went to Javier's after checking into the Aria for a snack on Thursday. I don't think I've seen that place mentioned on here but it's a great place to grab lunch if you're in that area. We always do it after check-in. Their queso fundido is as good as it gets. Their margaritas are great and high quality as well. Went to Piero's on Thursday night and it did not disappoint. I had one of their features, a bone-in veal parmesan and it was absolutely the best veal/chicken parm I have ever had. I'm drooling now thinking about it. My wife had another feature - dover sole filleted table side and served in a white wine sauce. I tasted it and it was excellent. I like this place and Lotus as the best off-strip go-tos depending upon what you're in the mood for at the time. The mobbed up feel with local celebs throughout the place feels like old school Vegas. We did Mon Ami Gabi Friday for breakfast and the crepes and salmon benedict rocked. The people watching, even at 9am on The Strip, is tremendous with the MAG window seating. Did Giordano's for lunch since I don't know when I will be in Chicago again and I was craving a pie. It's as good in Vegas as it is in Chicago, IMO. Then we did Bavette's late on Friday. I've been 3 times before and my wife and I went last year. It's always been great. That's why I was shocked on Friday. They sat us in a smaller room next to a fucking bachelor party. We knew we should have asked for a different table and lazily didn't. That made the dining experience shitty to begin with, but then they served me a well done steak instead of medium rare. I worked in a steakhouse, I know it happens, but talk about deflating after looking forward to it. They did take it off the bill, but I also didn't eat it. Everything else was great, the cocktails, apps, sides and service, but I'll never go back. Too many other great choices in Vegas to look past that clusterfuck. We did Bardot on Saturday morning for brunch and that place is also fucking awesome for brunch. My wife ordered the massive french toast and I did quiche and escargot. All 3 of those dishes could compete with any of the same type I've had elsewhere. We did Le Cirque last night and it was a top 10 all-time meal for both of us. 8 course tasting menu with wine pairings. There was a lobster salad that looked like a flower bouquet that was a mindfuck to view as food but it was unreal. The service was outstanding and even though the bill was half a mortgage payment, it was absolutely worth it if you're into that kind of thing. I took the Astros and the under 3 days in a row in parlays and twice got paid $300+ on the $100 down. Did the same yesterday with Ole Miss and over 10.5 and that hit for the same value. And because fuck OU. All in all, we had a badass time and most of the dining was top notch. I go back in October with @SydneyCarton and a group of others. Gonna go early with a few of the guys and play some golf at one of the badass courses outside of town. Can't wait. Also, I realize all of the food choices make me and my wife sound like gluttons, but that's only half true. My wife is thin and hot. She just enjoys eating the good stuff. I know the rules and don't give a shit. No pics.

Two different people who normally know think 5 at this moment, but that could be dated considering the visit 1 on 1s are likely happening now.

You are probably following some fake Gerry Hamilton bot. I've never seen Gerry Hamilton claim that there was any such thing as a high schooler with great tackle potential. It really doesn't matter who Texas has committed or recruiting for them in this cycle on the OL. They're going to have to take a few developmental guys due to the OL group they just brought in. If they get a few like like Chatman also, then holy shit.

There's been a lot of certitude around Manning for awhile. To the top. But no one is thinking in terms of "we have to get the #1 recruiting class" type of logic. That's dated and no one gives a shit about outranking Saban or Day or Smart. The thinking is revolving around getting and retaining players that can compete perennially against the top 5 programs across every position and every class. That means preventing transfers, getting great transfers, and building great classes as well. That shit gets expensive and the alumni base has to step up. Lots of people are suddenly more willing after the Manning commitment, which is good. I don't know, necessarily, how anyone is really doing right now, but sustainability has to be a part of the long term logic. USC and ATM have both splashed money over the last 18 months and now they're going to have to make it recurring. It could be a challenge. As of yet, USC hasn't stepped up to meet their promises, so that could get funny. ATM's pure mercenary approach with one class is something we've discussed and could also wind up being really entertaining. I don't see them with the ability to moneywhip the market this cycle while also keeping the 2022 class happy as well as the rest of the roster and then also moneywhipping the transfer market. Too many other players, the biggest of which may be Texas, have shown up on all fronts.

14

That is real and happening everywhere. Hell, when Worthy held the program hostage at Texas and got paid, other guys not asking for anything up til then were like, "wait, wut?" That's with some actual organization. The dark money shit ATM just did makes that kind of stuff more prevalent and harder to manage. You have upperclassmen who got very little or nothing and true freshmen that got six figures. Nolen got $750k and Stewart got $500k. The thug from Mississippi that is a DL upperclassman got paid when he signed, more than Bama could come up with, so he won't be whining but most of the other guys will be. Achane and the star WR got nothing when they signed. I'm guessing Stewart being a cancerous diva isn't going to please them much.