Posts

1,741

Joined

Last visited

Days Won

1
Reputation
2,195
Surly 10%
About Bodacious Bevo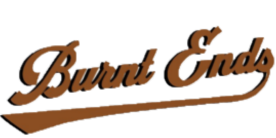 It's a busy recruiting weekend for the Texas Longhorns. As visitors being to arrive, Head Coach Steve Sarkisian whips out his photos app. "Oh hey there 5 Star Recruit, welcome to Austin! My name is Steve. I'm excited to be able to tell you about the Texas Longhorns. But first, let me show you these screenshots. Can you believe that AgSince39 would say that about A&M players and recruits!? Quite rude, if you ask me. Now go on ahead for a tour of the stadium with Position Coach. I'm going to show this here photo to more of your peers and I'll see you after!" "Hello again 5 Star Recruit! I hope you enjoyed the tour with Position Coach. Now that we're talking again, let me show you this screenshot of what InSalesOfWk88 said about their QB playing through injury. Oh, position coach already showed you that one? That's good. We make sure to take every opportunity to show you these screenshots. Have you seen this one of LoochNutsYum? It is extra vulgar. Oh, you'd like to commit? And it's because of the screenshots? Well I can't say I'm surprised; LoochNutsYum works every time. Go that way and tell them you committed so they can make your graphic and let 247 know to bump your rating." 'Muahaha,' Steve thinks to himself. 'It's a good thing Jimbo and his staff are so virtuous. I can't talk good, scheme an offense, or coach QBs like him, but he can't match my subterfuge. Those Aggies are the best fans in sports - and Kyle field is a marvel of engineering - but by making fake TexAgs accounts and saying mean things, I'm able to turn their greatest advantage - the Vaunted 12th Man! - against them. Bwahaha what a ruse.'

The bigger red flag to me is that he's one of like four freshmen that didn't play a snap this year. I think the others were Maalik, Trevell Johnson, and Derrick Brown.

He's not talking about Jimbo. The guy he's responding to has "RIPBIGDOG" as his bio

Huh I've heard it a lot because the dude's a fucking beast His visit photos were the best I've ever seen so we'll always have that going for us

The only guys on the team worth recruiting were Bijan, Sanders, Ford, Overshown, Worthy, Banks, and Coburn. All the rest weren't as good as some of the players at our competition.

On Worthy's fit, if you watch Sark's time at Bama, it was Devonte Smith playing the role Keilan played for us this year. A much expanded version of it of course, but Worthy should be the one getting a lot of short looks off motion. If Neyor were healthy I think he would. Also we only had two real redzone plays this year: give ball to Bijan, and let Worthy break someone's ankles. At this point I'm not emotionally invested in Worthy but it'll suck for the offense to lose them.

I just made the initial update to it and I'll try to keep it up to date. Others can contribute as immamac says. I'm inclined to hold off on adding people to the target list until we know they're recruited i.e., guys we recruit into the portal declare or the players confirm conversations/visits. Not just twitter follows and 9.95ers saying the staff might have interest. TLDR open the first page of this thread to get the important info

I'm also excited to see how PK incorporates new things with this defense. He did some cool stuff with box safeties, dominant NTs, anti-air raid stuff, etc. while he was at UW. That takes time and talent though.

If you want to pin a post of mine I can have that link and I'll update it with confirmed Texas names eg link Out: a, b, c In: x, y, z

I'm not really sure of their depth chart. Based on ESPN it looks like they have two sophomores, the starter being a redshirt. If he goes there it's because he was recruited to be the starter. This isn't info I'd bet on, just something interesting I heard. I think Hudson will have lots of options.

I heard Notre Dame as a potential spot for Card a couple months back. They might have a couple guys higher on their board. I hope he gets a gig like that. If he's going through Thamel then he'll probably end up at a big school (as opposed to a place like SMU).

Good catch. So the rate of TDs on kickoffs as a whole would be ~.75%. Teams choosing to return against us was a net positive this year for sure. Injuries just suck. I've also wondered about how fatigue has factored in a couple times. If our D is on the field for 90 plays in a game it can't help to have a bunch of starters running 40+ yard sprints. Not sure if we subbed in those games though.

The actual stat is that ~1 - 1.5% of kickoffs go for touchdowns. In recent years about half of kickoffs go for touchbacks. Our kickoff team is great though - no argument there. That said, I'm still in favor of kicking touchbacks because of injuries. Players are significantly more likely to get injured on return plays. We're playing a lot of starters on kickoffs. I'd be selective about when to try to gain that 4 yard advantage. ETA: Head and knee injuries specifically are more likely to occur on kickoffs and punts.

Why kick it for touchbacks when you can have Roschon end a guy's will to live inside the twenty?

The defense was greatly improved. All the coaches developed guys and have recruited well. If there's a change it'll be to right the wrong of the staff being built for a different coordinator, not because of underperformance. I'd expect it to be one of the DB coaches but I'm not sure which, if it happens at all. Personally I'm hoping that Joseph's name starts popping up in the carousel.