Reputation
7,829
Surly 1%
About HtownHorn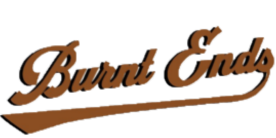 Recent Profile Visitors
The recent visitors block is disabled and is not being shown to other users.
Yes, and he was the lead guy for both Holland and Johnson, and his offense is much better than what Beard threw out there due to Texas playing at a much faster pace.

That seems like a little fast to recover from a knee injury.

Yeah, I get the feeling we split our KU weekend bender. People think this KU team is elite, it's not. We can split with them easily. I'm not worried about TCU without Miles. After watching the BU game, I think we can beat them again in Waco. I think we can easily finish 6-3 in the remaining 9 conference games. That puts us at 13-5 and probably no worse than a tie for 1st.

Terry and Adams are not the same people. Terry is 12 years younger than Adams, and had successful seasons as a college HC. Adams, was 44-90 as a college head coach before taking over at Tech, and that was 24 years ago. They are nothing alike, and saying something could happen based on two completely different scenarios is stupid. Lest we forget the ongoing rumors of Adams and his personal life overtaking his desire to coach. This program hasn't been to the Sweet 16 since 2008. Lulz, at getting rid of the coach that takes us back there.

Biggest draft mistake in Astros history.

Lulz, maybe we should have known then that Marion was all hat and no cattle.

While in HS, Max Wright would drive unsuspecting girls into remote locations and assault them.

Closing out another tough game.

There you go Carr. Clutch shot. Need our FT closer to close it out.

Go up and challenge the fucking shot.

And he was late. The BU guard had already left the court to take the shot.

Fucking stupid foul, Rice.

Thamba is such a fucking piece of shit.

Absolutely. If I was a pro athlete, I would take a TV gig in a second over coaching. No stress, work 20 weeks out of year, make millions.

Thamba just tackled another of our players and no call.