Posts

6,789

Joined

Last visited
Reputation
6,966
Surly 1%
About MoJames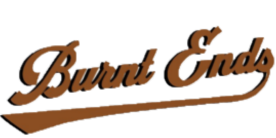 Recent Profile Visitors
The recent visitors block is disabled and is not being shown to other users.
https://theathletic.com/3502197/2022/08/12/barcelona-confident-register-players/ Comment from Original Op Summary: + Lewandowski, Raphinha, Christensen, and Kessie are confident to be registered for the opening game. + Jules Kounde would not be registered. + His (Kounde's) registration is is dependent on salary reductions and squad sales. + Pique's salary reduction could be to the extent that he effectively does not receive a salary for the 2022-23 campaign. He would take a wage during the final year of his contract (23/24). Details to be thrashed out.

https://www.espn.co.uk/football/soccer-transfers/story/4718067/barcelona-signings-christensen-kessie-could-leave-club-on-free-transfers-if-not-registered-in-time

This is either written by ctj or someone that reads all of ctj's posts.

Ampadu is seen as the lynchpin for Fofana. It appears likely he is on his way out which suggests Fofana is on his way in. https://theathletic.com/3491800/2022/08/09/chelsea-ethan-ampadu-loan-transfer/?source=twitteruk

You think I'm here for actual news? I'm here for the incorporation of Monty Python gently massaged into 40-50 year old men worried about some 9.95ers infatuation with a QB named after a bird while eating their Chicken Fried Steak sandwich and bitching about some bimbo's hair arms.

Jesus it is turning into tigerdroppings up in here. Who needs a new thread for every discussion?

Ekki-Ekki-Ekki-Ekki-PTANG. Zoom-Boing. Z'nourrwringmm..........Ni

Apparently this one is done after the 5th? level is pulled. Apparently Pique has to take a pay cut to make it work.

Agree, but I'll take it. I thought he was awful everytime he was on the pitch. Got him on a free transfer, too.

Huh, he deleted the picture. Should've saved it. Ah he was corrected... I'll leave the post up as an idea as to where we are and if he corrects I'll add the addendum. Here is the comment with the issues.