Posts

4,788

Joined

Days Won

7
Reputation
10,232
Surly 1%
About Hookem2147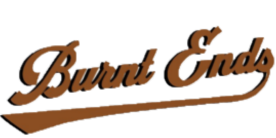 Recent Profile Visitors
The recent visitors block is disabled and is not being shown to other users.
He sounds a normal human being opening his mouth with words coming out….

I'm all for hearing arguments from all sides but this is a reach, at best.

When does the committee come out with their first ranking of top 16 overall seeds? It's sometime in February isn't it?

Because no team would ever publicly hand out co head coach titles because that's weird and not something you publicize on a website or job directory. Your "title" and role/responsibilities can differ. Yes, he was "originally pitched" on the idea, talks openly about it and then ended up here. So are you saying he ended up declining and taking on a lesser role?

I'm not trying to say that Terry's voice held equal weight as Beard's and that he was making program level decisions, but he was obviously brought on in a role where he was viewed as more than just a typical assistant or "associate" head coach for pay purposes.

Should we be favored Monday? I was shocked we were favored today but obviously Vegas knows their stuff and we definitely match up better against Kansas than Kansas State.

Fair. Plus the regular season title does hold more weight than the tournament title imo. I don't consider us the Big 12 champs in 2021. Same way I think about it in baseball.

The 2005 and 2007 titles were shared right? Last outright one was 1998?

That is a sure fire way to ensure he can't recruit, hire or retain a staff or pull anyone from the portal.

I've believed that Porter Moser is going to get a third year but this is bad, bad, bad.

Terry mentioned it a few weeks back. When Beard talked to him about leaving UTEP it was to come be in a "co-head coach" type role at Texas where Beard would oversee the offense with Donewald and Terry would focus on the defense.

What's confusing about it? Texas Tech's motivation for their next hire was to try to stick it to Chris Beard. Bob Donewald was a more impactful assistant/recruiter than Mark freaking Adams on that staff. The two situations and coaches are not remotely similar.

Adams isn't a good recruiter, had won something ridiculous like 32% of his games as a head coach before taking over Tech and was a poor fit as a head coach. I'm not banging the drum for Terry but he coaches/recruits circles around Adams and is way more highly thought of than Adams was. Beard wouldn't have brought Terry on in a "co-head coach" role if he didn't think the guy could bring something significant to the table. The two situations are not comparable imo.

I'll knock on all the wood, but I thought heading into this weekend that at Kansas was more winnable than this game today.

Well, we have to wait until the season to start to call for the pitching coach to be fired. Next best thing.