Posts

1,307

Joined

Last visited
Reputation
1,369
Surly 10%
About PantsTent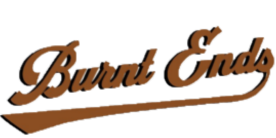 Recent Profile Visitors
The recent visitors block is disabled and is not being shown to other users.
I want Marquette to make the tournament just for the gimme in the bracket contests.

Definitely getting an oct-peat T-Shirt.

His pic looked like sec 123 to me, which is where I am.

You must have been 3 or 4 rows in front of me.

3 beers down at Scholz. Let's fuckin go. By the way decent crowd here for the early game but half the people here are in the beer line.

You're correct that the Trinity and San Jac garages are the pay lots from the state and the East Campus Garage across I35 is from UT. You can also get lucky on those side streets around Trinity and San Jac for free but I'm 1 for 4 so far.

It wasn't clear, but I think he paid her, got a free night but she's trying to get the $1300 from both Albie (by making him thinking she's in danger from the fake pimp) and Cam. Which wouldn't make the 2nd night free I recon.

They are for the student section. Court side 3/4 around.

I've already drank about a case of it.

If there's a list that you can be forth on and still be special, it's Ricky, Ced, Earl, Bijan. Personally I really soaked it up watching the last few weeks.

Agree today was actually an improvement compared to TCU. two good Texas Fight chants is two more than all year. Smaller crowd but those there actually wanted to be there. Fun game, and the Bijan chants at the end was a good way to end the home experience.

That's my section. Row H holla.

Agree. It's like admiring your lawn…love just looking at a crystal clear pool and knowing you keep it that way.