Posts

2,122

Joined

Last visited
Reputation
2,863
Surly 10%
About Duane Moore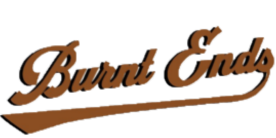 Recent Profile Visitors
The recent visitors block is disabled and is not being shown to other users.
Aggie Portal count up to 17 and doesn't yet include Tarian Lee: https://www.on3.com/teams/texas-am-aggies/news/running-list-texas-am-transfer-portal-tracker/

He's also got a "Breaking" story about Kaepernick trying out for the 49'ers so he has a pretty good sense of what is just plausible enough to sound true.

Yep. I should have my head on a swivel with the new blue check free for all. I'll delete it.

Am I missing the 1983 team on these two lists? A team that was a muffed punt away from winning the MNC isn't in the top 25 of historical Texas teams by these metrics?

Bennett didn't even make the All-SEC first or second team, but sure, he's a Heisman Finalist.

Was really expecting to wake up to about 3-4 new pages with news from a Midnight Madness style rush last night.

Hey, it worked well for Bill McCartney

FAU has an enrollment of about 30,000 students, 58% of which are female, and likely didn't have the academic resumes to get into UF, FSU, or Miami. Seems like fertile ground for distraction for Joey Freshwater.

Lane Kiffin was able to use it as a springboard, and that is a guy who could get distracted in a place like Boca.

The player in question played the next game (no broken jaw) and they beat a Vandy team coming off a win against Florida 56-0, so it seemed to be rumors or internal team friction blown way out of proportion.

Wasn't Oregon the school that tried to get him last time the portal was open? Hope we don't end up in a bidding war with them, but I'd much rather keep Barron than Worthy, all things being equal.

@BurntOrange&White looks like you got this one right. Wonder if Crawford sticks or he goes as well?