 Posts

1,583

Joined

Last visited

Days Won

1
Reputation
2,341
Surly 10%
About SL Xpress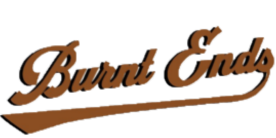 The Big 12 feels like a doughnut this year. Baylor has some talent, but they're young and unproven, and regardless, they're not Skinner and Pressley. KU should be decent, but they had to get some upsets to make it to the Sweet 16, and looked overmatched there, then they lose their top notch MB, Caroline Crawford, to Wisconsin. It feels a little like Gonzaga in the WCC in men's basketball. Maybe not quite that bad, but along those lines. It will be a long gap between the Stanford match in Palo Alto and the Sweet 16 match in the tournament, when Texas will face another team of that caliber. And then it gets worse from there. It's not ideal. I'm not sure scheduling some more heavyweight types in the preseason would make it better, but it sure wouldn't make it worse. It will be better next year with BYU entering the league. And the season following we'll be in the SEC with Florida, Kentucky, and even Mississippi State and Tennessee. I imagine anything more than a single match loss and Texas is on the outside looking in for a top 4 seed, and some of that would be because of the lack of overall matches.

Just wanted to point out that Texas is playing 4 fewer matches than other big 12 teams. That's not a small amount.

I don't count a super regional. But the rest of them fit. So it's just a football, men's/women's basketball thing for the most part. Also I had it pointed out to me that baseball played at UH's home field ust last year, too.

I'm actually shocked at UH. You'd know better than me @Js1 because you're much better at following the athletic department as a whole, but I believe this is the first time a UT athletic team has hosted a UH team on campus since 2002 football. Not to mention there would have to be some kind of discussion around a return trip, when that would occur, and all the different scenarios around it given UH joining the Big 12 next year and then UT presumably entering the SEC in 2024.

Schedule is out: https://texassports.com/news/2022/6/27/volleyball-announces-complete-2022-schedule.aspx

It's amazing they put as much money into it as they did. It's so obvious it was a payoff to keep UT firmly in the ESPN family. In particular their woeful efforts to get on various distribution services spoke volumes about what kind of value they placed on it. There are a lot of aspects of LHN I'm going to miss, but it ended up being a shell of the original concept. I will say the production values ended up being higher than I thought they'd be, so I'm appreciative of that. I'll miss it when it's gone but not as much as I could have.

Just more SEC bullshit. I can hardly wait to be the most hated school in that conference because we don't give a shit about the SEC cult worship. More than that, we despise it. And Texas will be in the SEC in 2024, when ESPN takes over the SEC rights. That's Manning's sophomore season. Redshirt freshman if he redshirts (unlikely). I really hate these fuckheads.

Here's an overview from On3's Gerry Hamilton regarding Texas targets. There is no one better in covering Texas basketball than Gerry. I consider him the best in the business in many respects in both football and basketball. It's dated, especially regarding Walter's commitment to Baylor, but still a better list than simply searching under Texas offers: https://www.on3.com/teams/texas-longhorns/news/texas-targets-in-the-updated-on3-top-150/

5 star PG AJ Johnson was just in on an unofficial visit the last two days: https://247sports.com/Article/AJ-Johnson-emerging-as-an-elite-prospect-in-the-2023-class-talks-recruitment-and-dream-school-Texas-Kentucky-Arizona-State-189027912/

We'll get more news on the basketball recruiting front and it'll change around quickly. I read a mildly interesting article in The NY Times today, of all places, talking about the changes in basketball recruiting. Namely: 1. The NCAA is trying to do more to organize high school centric events for coaches to attend to help give more juice back to high school coaches who are at least affiliated with some kind of ostensible academic institution, as opposed to the AAU clubs who owe their allegiance to the various shoe companies 2. The advent of the transfer portal and all the activity associated there has meant less time/energy/resources spent on high school recruiting by college coaches, and - more interesting to me - less time on high school evaluations. 3. Unless you're a widely known quantity, foreign credentials aren't nearly as important as getting in front of college coaches, which seems like a blinding glimpse of the obvious to me, but was still a primary point of the article https://www.nytimes.com/2022/06/24/sports/ncaabasketball/college-basketball-recruiting.html

More like Old Man Yells at Cloud that has struck him with lightning over and over again. There's a reason I didn't post here while Shaka Smart was the coach for his last 4 1/2 years and there's a reason I stay away from football and football recruiting threads.

Oh my sweet summer child. ESPN talked about us for 5 minutes! We're saved from irrelevance! Those 30 years out of the last 40 are riding into the sunset! We're back! Only this time not in a Shock the Nation way, or a Roll Left way, or a Notre Dame "Texas..is…back!" way or a Sam Ehlinger "We're back!" way! No, this is way bigger than any of those. This is the "Arch Manning chose us we're therefore saved" we're back, which is WAY more consequential. Don't know what I was thinking!

I'd find it fascinating as a thought experiment to see how Beard incorporates this guy into his rotation. John Boi ain't switching on defense to defend a guard on the perimeter, that's for sure. I know Beard recruited some 7' type players at Tech, but the results were mixed.