Posts

5,819

Joined

Last visited

Days Won

2
Reputation
2,200
Surly 10%
About BigOrange1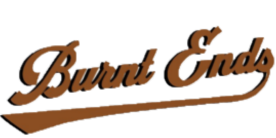 Recent Profile Visitors
The recent visitors block is disabled and is not being shown to other users.
wentz is fucking garbage. i don't think hurts is anything special either but wentz is the definition of JAG.

haven't been to this game in 12 years. righting that wrong this year. can't fucking wait.

yeah, ft worth at 11:00am isn't gonna be anything like fayetville at 6:00pm

fuck tcu and fat pat. mudhole them. yesterday was the first true example of the #allgasnobreaks mindset offensively. lets see that again in fort worth.

yep, in. once we get the draft order knocked out, lets talk about payout structures and whatnot.

i can't stop listening to this.

gotta love when someone stumbles into a 20+ page thread dedicated to a tv show and makes the "watched the first episode, does it ever get good?" post.

i went with detroit tt over 19.5. gb gave up 38 to a saints team that didn't look all that hot offensively yesterday.

rutgers +18.5 looks intriguing. iowa state -6.5 too.

dumb not to run another play before the end of the quarter. kc's defense was tired.

not a banner last couple of possessions for the ravens defense

what a dumb fucking throw.