Posts

5,293

Joined

Last visited

Days Won

8
Reputation
14,846
Surly 1%
About The Dog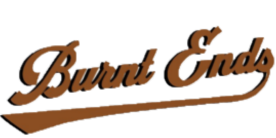 Recent Profile Visitors
The recent visitors block is disabled and is not being shown to other users.
NAFO already trolling the stupid fuckers.

don't have the tweets in front of me but there are reports of this already happening. I don't get the idea that Russia can win with more and more bodies. it's a heck of a lot easier to make more bullets than to get more good troops. The catch is the Ukrainians need to minimize their casualties because a war of attrition of that nature does favor Russia.

Dest played for the US all through his youth years. I think his mind was made up pretty early after he felt snubbed by the Dutch. Musah was the shock - never played with the US at any level. Balogun at least has four appearances with a US youth team. I think that ship has sailed but anything can happen.

except many of the trees are on private property and those are also causing damage. so unless you pass laws/regulations that require the owner to keep the tree trimmed to a certain height that isn't happening either. and "topping" is very bad for trees.

yup we did the same - sent pictures and will have someone here today or tomorrow. smart to get the call in before you see all of the damage. It looks like schools may be closed tomorrow as well - RRISD is assessing the damage as some schools lost power and still don't have it back on.