Posts

8474

Joined

Last visited

Days Won

9
Reputation
17782
Surly 1%
About Hiphopopotamos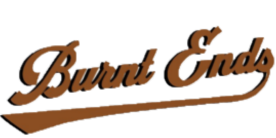 Recent Profile Visitors
The recent visitors block is disabled and is not being shown to other users.
Was Stewart under the impression anyone not named Jimbo was going to keep Craig?

Georgia only has 230 punt return yards. Texas has 368 punt return yards. Texas has had 68 yards of punt return against them - for a net of 300. Texas opponent punt return yards by game: Rice - 0 Alabama - (-6) Wyoming - 17 Baylor - 0 Kansas - 0 Oklahoma - 0 Houston - 6 BYU - 18 Kansas St. - 4 Iowa St. - 29 Texas Tech - 0

Smith isn't flipping. He is celebrating the Elko hire and Gerry doesn't think Texas is pushing for Smith the same way they are for others (Filsaime, Lindsey, Hibbler).

I'm going to save some time and just DM then Daddy98's scouting reports.

17

Some of you guys don't seem to understand how this works. Here, in the real world, the song title / lyric has to at least be tangentially related to the thread / topic.

I know you guys are having a good time, but could you please excercise just a little bitty self-restraint?

Here's some time is a flat circle bullshit - Alan Bowman was Kevin Johns starting QB when he was Kliff's OC at Texas Tech in 2018 before Kliff and the staff was fired. Alan Bowman, 6 years later is the starting QB at Oklahoma St and will face Texas in the Big 12 title game.

FWIW - IT is reporting that Collins is undecided about returning for his Senior year. This is significant because at the beginning of the year Collins was convinced he would leave early for the NFL. It is unlikely Collins play this season puts him into the top 3 rounds, but he's seen what the extra year has done for Sweat and believes he could make the same leap. Retaining Collins would be one of Texas biggest moves.

Gerry (IT) is reporting that Murphy suffered a separated shoulder. I assume this takes him out for the rest of the season. *Never mind - Sark just said Murphy practiced today. Looks like Gerry missed on this one.*

I understand NIL changed the landscape of recruiting - but I think people are underestimating Jimbo's involvement in recruiting and just how effective that little person could be as a used-car-salesman/closer. From everything we heard about Elko - he was described as 'competent'. The best Fong could say, in the middle of his fawning prose, was that Elko will be 'engaged' and 'organized'.

His 247 evaluation coming out of high school. Looks like he had the athletic ability to play at the P5 level(or at least this 247 evaluator thought so).