Reputation
1,688
Surly 10%
About Longhornfrenzy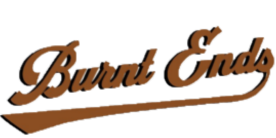 On day's like this, I miss the best in the biz Taylor Hamm.

Malik Muhammad recaps official visit to Aggieland Jason Howell Dallas South Oak Cliff All-American cornerback and Texas commit Malik Muhammad took an official visit to Texas A&M over the weekend. He made the trip with a few friends and family, and while it was not his first trip to Aggieland, it was his first game day in College Station. Afterward, Muhammad spoke to TexAgs about his weekend experience. How did it feel to be back in Aggieland? It felt good. I promised the coaches I would take an official visit and I'd return to Aggieland. But I had to find out what date and found out what time I was available to do that. Last weekend, I did. Who all came with you, and what was the vibe like? I brought four of my sisters and two of my teammates along with my dad. Who was your player host, and what was your favorite part of the visit? Bobby (Taylor) and Evan (Stewart), and just getting to meet with the coaches and talk with the coaches and the recruiting people and talking with Jimbo. What was their message while you were in town? They were just basically selling the team they'll have in the future. Being with their new quarterback, the youngness of the team, and they were just telling me they're going to recruit me until the end, and they were just saying they are going to get me What was going through your head when you walked on the field for your first game day experience in College Station? I was like, "Man, this place is lit." But as far as the game standpoint, I was like, "We got to come out and handle business." That's what I told the coach. "We're here to handle business." What stands out about the relationship you have with coach Rushing? He's really like a players' coach. Me and him, since I've met him, we've been getting along. He's kind of goofy like me, and he knows some ball. He's just a players' coach. How's that relationship been since your commitment? Has he remained in close communication? We've remained in contact. He's actually been texting me more. I know Texas A&M commit and South Oak Cliff teammate Jayvon Thomas has stayed in your ear. What has he had to say? (Laughing) He just tells me Texas can't play no real defense. What were your biggest takeaways from the visit? They showed my family great hospitality, and then they made me feel like I was needed. That was really it. They really showed their hospitality to my family and my sisters and my dad and them and made sure everybody was good. Made sure I had way more than enough to eat. What was the best meal you had? We had Wing Stop. We had Chick-Fil-A. We had seafood…we did it all. What are your next visit plans and next steps in your process? I'll talk to my dad and see what he's been talking about because Miami and Florida have been recruiting hard lately. Do you have any others scheduled? No, I don't have any others scheduled yet. How do the Aggies fit in the mix following your visit? The Aggies are applying more pressure. I haven't signed a piece of paper yet, so it is what it is. The Aggies are still in the top three. What is it about the Texas A&M program that continues to put them high on your list? Man, the team they've got is so young. They're playing 19 freshmen, and just to see how dangerous these freshmen are playing with these grown men, it's crazy. You can see the future ahead. I mean, look at Evan Stewart and Conner Weigman. They're playing. I mean, just the thought of A&M's defense, their defensive line, and then also with them starting to get the offense together

Rumor on their boards is more bad news expected today.