Posts

548

Joined

Last visited
Reputation
1,610
Surly 10%
About ultimaton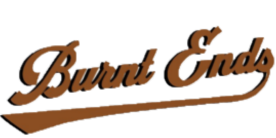 Gee, it's almost like fans bitching on a message board and a coach having a complete meltdown/temper tantrum during a game -- which included screaming at opposing players -- are two separate things. And like half the posts on the football board are ones calling Sark a bitchmade pussy. Unless you're Matt Campbell (oh shit, are you...?), seriously who gives a fuck?

Epic does as well, they take a 12% cut of every transaction made on the Epic Games Store.

I loved that right after that, they showed an angry fan and RG3 arrogantly says "And there's somebody that doesn't know the rules."

Her first baby? Came out sideways. She didn't scream or nothin'.

The limited edition of Tool's Fear Inoculum is a black friday deal at Amazon right now. Currently $61, down from $170. https://www.amazon.com/Fear-Inoculum-Limited-Vinyl-Tool/dp/B09T8F2ZQF/ref=sr_1_1?keywords=fear+inoculum+limited+edition+vinyl&qid=1669314575&sprefix=fear+in%2Caps%2C154&sr=8-1

He's probably afraid someone like you might show up and shoot them.

every team we've beaten by double digits bounced back to win their game the following week. jayhawks got this.