 Posts

1,872

Joined

Last visited
Reputation
1,232
Surly 10%
About Atticus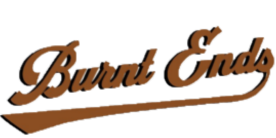 Recent Profile Visitors
The recent visitors block is disabled and is not being shown to other users.
Not really from Katy, just happened to move to that school recently. Was last at Allen and maybe one other school prior to that.

You take him as an athlete and don't think twice about it. He's also apparently a really good team guy.

His simple commitment tweet had 4 times as many likes as Quinn Ewers' elaborate commitment tweet. Arch's impact is going to be seismic.

Holy fucking shit, let's gooooo!

I'm not sure what you're referencing. Greathouse is a 6'2+ solidly-built, very productive receiver with above average athleticism. People have had him pegged at slot. Pettwaway is 5'11ish, lean receiver. Hes very fast in a straight line, not sure how well he changes direction. Would do well in this offense.

So Johntay didn't even OV to A&M in the end?

You could see a clear shift in reporting on owens maybe 2 months ago. Ctj also mentioned something similar. Idk what A&M was saying, but everyone has been "fading" our involvement in the recruitment for a while.

We have Burrell committed, and we currently look good for gullette who we are recruiting for an off ball position. We also have a number of hybrids we are keeping tabs on. Not sure how many linebackers we are taking in this class. It could be worse, but having Burrell gives us a solid floor for the class

What thread do you think you're in?

6'2 for Robertson?? I don't think I've ever seen him listed so low, nor did he ever look that small next to Arch or Hutson.

I wouldn't be against that, but it's funny to think they would move DMo at this point of the off-season.

Where is this arterio Morris 6'5 narrative coming from? He's long, but he's maybe a touch over 6'3. Hunter is maybe a bit over 6'. They have different play styles, but maybe morris doesn't want to share the ball that much. Hunter would help us win more next year.

Question with a question. Good job. This FCS guy has shown the ability to play the position in college at a high level. Will it translate to FBS? Who knows, but at least he has mental skills and muscle memory to work with. I assume as a former safety that he's at least a better athlete than Brockermeyer.