Posts

1,261

Joined

Last visited
Reputation
1,940
Surly 10%
About Sir Ulrich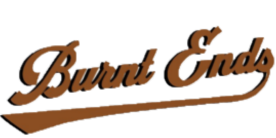 Guarantee you there are seeds already being planted in the minds of some of them, I'd be shocked if the whole lot make it to the '23 season wearing burnt orange. Of course same goes for nearly everyone aggy reeled in..not just one position group. For schools like Texas getting them on campus is the biggest thing. Once we have them we will almost always have the opportunity to match any offer they receive. Schools like Pitt and the like will have a tough time once their stars start asking for a bump in pay

Anybody have a read on the tax implications on NIL? In theory if we are within 10% of USC then we are equal or greater in value. Since it is being paid for their likeness I assume they would not be taxed like pro athletes based on where each game is played.

This is smart baseline deals will make it almost impossible to get rid of busts and malcontents. If the aggies really gave out multi year deals then they'll feel the pain if a couple of those done pan out.

Screw Purdue Screw the Refs Screw the broadcast and their Purdue hard on Any time a team has 4x the amount of free throws as the other team then it should be declared a no contest and replayed. What a joke of a game. This team deserved to win outside of one bad stretch on offense. The future is bright though once Beard starts getting a few classes in here.

Down by 6 with a huge black hole in offense and a 19-6 free throw disparity feels lik3 q win.

Got a good feeling about tonight.

Arch will be worth that per year by the time he's on campus

That dweeb has deleted his account since since he couldn't handle the heat

OU and 11 am games are just a match made in heaven.

With the Big 12 tournament standings set to be rounded out this weekend, Texas has already secured the 4th seed and a first round date with the 5th seed who is TBD. Lets take a look at the standings, scenarios, and schedule going into the final weekend. Current Standings as of the morning of 3/3/2022: Big 12 scenarios via the Oklahoman Remaining Schedule: What scenario is your preferred Big 12 Tournament journey?

Preorders now available for Baseball jerseys at the Coop. Anybody now if they are true to size?