Posts

1,257

Joined

Last visited
About Capn81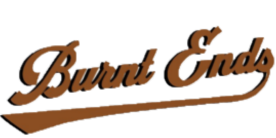 Recent Profile Visitors
The recent visitors block is disabled and is not being shown to other users.
I think it just made a big comeback, or a new add-on (not sure what they are called).

Looks good! What are you playing? I am currently waiting on the Hogwarts game to release before I get back in to playing. I finished up Death Stranding and needed a break.

Same but with slappers only.

Are we bringing in any new rule/lineup changes for the year? I could not remember if we talked about changes last year or not.

Can I ask why? This is how we have played all year. Washington is a veteran team. We do not have a solid offensive line, receiving crew, and we have severe depth issues on defense. Not to mention, we lack top talent at many positions. This is going exactly how I thought it would. Not sure why anyone really was expecting things to be different.

It does not matter. Have you seen them get whatever they hell they need?

You have seen us play and you were really thinking that? Really?

I hope he leaves. My fucking god.

Worthy is so fucking terrible.

Their lines are vastly better than what we have.