Posts

3,073

Joined

Last visited
Reputation
3,095
Surly 10%
About justhookit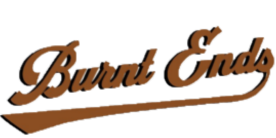 Yes, that's it. It's a 9 hole course right now. Greens are in great shape but the fairways are a little bare. We played lift and place. Beautiful holes right in the middle of the rain forest. It went into bankruptcy but they had/have plans for 18 holes and a pretty sizable development.

There's another expansion under construction at SJO right now but after that yeah it's a gate issue most likely. There's just nowhere left to put anything else, much less another runway. And during high season earlier this year I talked to a lot of people that waited over 3 hours in that immigration line. The marina hotel won't be that large - the lot they are building on is tiny - so yeah it'll mostly be for fishing people or other tourists that want to be down here at the marina. Quepos doesn't have any nice hotels so it will be very successful. We've been waiting on this since they built the marina.

Anyway while we are waiting on the idiot to answer questions on the other thread. Plans are in the works for a new international airport at Orotina. I don't have any inside info on that one but I am guessing it's because they are out of real estate to expand at SJO. The marina here in Quepos is finally building a hotel. Much needed. The most interesting news is an international airport somewhere between Uvita and Drake Bay. If that happens it's going to open up the entire southern Pacific region to tourism. Their real estate prices already seem high in that area but they might be getting ready to go way up. Everything here is on Tico time so no telling when any of that might happen.

Wait your cousin was fishing the billfish tourneys in Quepos? What boat? I fished them all season this past winter.

Yes, CR is completely ruined. That's a great fucking take. I assume you where in Los Suenos and I'd agree with you on that. I hate that place. Might as well be in Florida. The growth explosion is a good thing for those other areas and besides they can't ruin where I am in Quepos. I like hanging with the locals here and there is no room to grow in the main part of town. I like Baja ok but I prefer it here with all the different climates.Here's how I have spent my last few days: 1. 2 hour drive from the Quepos marina to just south of Uvita to play golf at Osa Golf Course. There were 2 other groups there and a dog. Stayed in a great 2 bedroom condo overlooking the mountains and rain forest and ocean view for 150 a night. That price includes golf for 2 people. Did this for 2 days. Including the great restaurants we went to both nights we were there, I maybe saw 50 people on that weekend trip. 2. Drove from the golf course to a small coffee and fruit plantation in the mountains 1500 feet above Dominical. Place is owned by a friend who has a main house, 4 cabins,and an open air chef's kitchen with seating for about 20 people. Amazing views and wildlife on property. Went to a local bar a mile down the dirt road for beers and pizza one night but other than that didn't see a single other person. 3. Back to the marina, cold drinks and good food at one of the restaurants here last night. Back to the boat for a few more beers and listen to the rain while we fall asleep. In the next few days we will take the boat out fishing literally the best billfish waters on the planet and also catch some dorado and tuna to eat. So yeah Costa Rica sucks and is ruined and I hate it.

I'll put up a lengthy post when I get time on the Costa Rica thread but this place is on the verge of exploding again. We're traveling almost the entire Pacific coast this trip and you can see it coming in the next 5 years or so assuming the economy doesn't tank. 2 new major airports are in the works with one of them down south of Uvita. That's going to be huge - major game changer for that area.

Spent the last 2 days just south of Uvita. 2 bedroom condo for 150 a night and all you can eat golf included in the price. Really cool place. Friend owns a coffee plantation about halfway back to Quepos so we are headed there to stay in his cabins this evening.

The "evidence" that she vapes is not coming from Russia you dumb fuck. Slowly this time, she likely had it, Russia was likely watching her, she should not be charged with large scale transport of drugs or whatever the charge is. She is likely guilty of breaking Russian laws. We should help her. Im in a foreign country right now and trust me I don't do anything that might get me in trouble with their legal system.

Ha, I pass by that building almost every day and a friend of mine eats breakfast there all the time. Same friend just found a nice apartment to rent 3 blocks from there. Nice 2 bedroom with a/c and a balcony (jungle view) for 600 bucks.

These all aged well. sorry hayden didn't mean to quote you too.

Yes because that thread was the only source of information at the time. She's not going to prison for the rest of her life unless you think she's dying at an early age. @Hermanator will not agree because I'm a fucking idiot American and have no idea how any of this works. He said the vape cartridges were 100% planted and if you believe otherwise you are an idiot. He was wrong before, she was headed IN to Russia not out, and now she's admitting she had a doctor's prescription for it. They likely watched her and took her down at an opportune time. Doesn't change the fact that she is guilty AND we need to help her out but not by trading for arms dealers and killers.

Blue marlin get bigger than black marlin.

Eh, if the property manager is telling the truth about it being that specific property then it's a neighbor and/or the owner is in on it. And yeah, you don't leave shit out and don't leave stuff in cars. That kind of stuff and shoplifting also is getting really bad back home in Port A too. Got here a week ago and headed back home for the Alabama game. Plan going forward is to spend January-March and June- August down here and go from there. I can't see us here full time yet.

Damn man. Sorry to hear. Did y'all ever look at Escazu?