 Posts

51

Joined

Last visited
About NYCHORN2013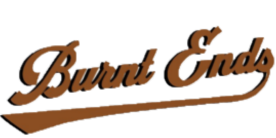 Recent Profile Visitors
The recent visitors block is disabled and is not being shown to other users.
Bumping this - still available for now

Two tickets available for the Kansas game this weekend. Section 8, Row 70. Under the overhang of the upper deck, so won't be in the sun all afternoon. Concession stands at the top of the section that are only accessible for a handful of sections (= quick beer trips) $150 per seat. Message me if interested.

Sold - Other games still up for grabs, reach out if interested

Six days away! Bumping this one back up, and knocking price down... $75 per ticket OBO.

Hey y'all - Two tickets available for the Rice game (and most of the others except for K State and BYU, as of now). Looking to get $75 per Great seats, underneath the overhang of the upper level, so you won't bake in the sun or be rained on (lol). Shoot me a note, and let me know if you're interested in rice or any others. Happy to discuss some bulk prices if you want to take other games off my hands.

Last night fucking blew, we all agree. are there any actual updates on the recruits that were in Austin or should I just check back in here on Thursday

Need help. Is it possible to buy a gin & tonic in DKR? Lower bowl section 8

23

Sark made that Dodd list too… 🤷🏻‍♂️

Usually heavy betting on one side, so Vegas will start widening that spread to try to get even betting. Yea I get that, three points in 1-2 games is crazy though. Did some Twitter investigation and it sounds like sanders isn't practicing this week, as of now. Gundy answered a q about it, and it seems like this isn't the first time that's happened and he ended up playing. But Vegas seems to be expecting him to be out. All speculation obviously

Question - anyone have any clue why the line for this game has moved so much? From what I've seen, we opened as three point favorites or so (-3.5). Right now the line is sitting at Texas -6.5. Doesn't seem like anything on our team's side caused this, and I can't imagine that enough $$$ has come in for UT to swing the line another fg. Is there some news on the ok st's end that I've missed?

Hey y'all - have five seats in Section 8, row 70. Have a buddy that's looking to find another somewhere in the same area. Shoot me a bit if anyone knows of a single that's up for grabs anywhere. thanks!