Innocent Bystander II
Burnt Ends
Posts

4

Joined

Last visited
About Innocent Bystander II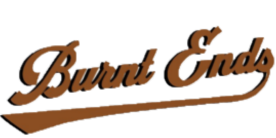 Recent Profile Visitors
The recent visitors block is disabled and is not being shown to other users.
Have the Eufy 11 I think. 2 Roombas before this. Eufy is a little quieter and thinner but does get stuck more often than the Roomba. 1st Roomba battery died after a few years. 2nd one, pup got sick and dog shit was inside. I'm too lazy so just tossed that out and got the cheaper eufy jic I need to replace soon again. Roomba > Eufy. I let it run every other day and still surprised how much crap it cleans up every now and then. Would definitely recommend getting a/any robovac.

Going to Vietnam next month for awhile then going to spend 4 days in Bangkok/Chiangmai on the tail end. Any recs on what to see/things to do while there? FYI, this is more of a family trip. Have already seen some of the more seedier things a few years ago while in Bangkok/Phuket.

Not exactly GOOF/Heights but hopefully close enough. Anyone have a rec for a lawn guy that would come out in Timbergrove?

Has anyone been during "rainy season"? Trying to plan a short family trip for Pop's bday towards the end of Oct. and Caymans may be a good choice for us. Just need to be able to keep a 5 year old niece entertained and didn't want to be rained out.