Posts

2,447

Joined

Last visited

Days Won

1
Reputation
3,108
Surly 10%
About victory88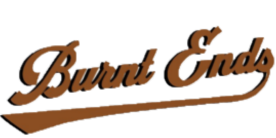 Recent Profile Visitors
The recent visitors block is disabled and is not being shown to other users.
Yup, he's a badass DC. He'll get another head coaching gig soon.

Yeah, BJ gets beat quite a bit deep and still likes to launch himself and miss on tackles. Schooler... well... you just saw that shit right there. PK needs to clean that shit up or ou is going to have a field day.

Oh absolutely. 100% agree. I'm just not going to meltdown if he picks the Gators. If we can get Thompson, we'll have two guys on the roster with elite speed.

Yup, We'll be just fine. Thank goodness Sark got him to transfer. Goes to show you how shitty our WR room is that a 170lb freshman is our best player. Granted, he's fucking talented and fast.

Let's fucking go!! I want Texas to rub their nuts across all the big 12 teams as we leave this shitty conference.

entire portfolio is taking a solid beating today. erased whatever gains I had made last week... stonks...

Dev!! Man I wish we had more badasses like him on campus. I still remember when he concussed grant delpit twice and sat him on his ass. Guys like that set the tone for the game for the team.

I was high on the PK bandwagon. Then Arky happened and that was one of the worst game plans from a DC I've seen at Texas. Soooo…. I'm going to see how he does against teams that aren't sunbelt teams before I give him any more praise.

I hate to break it to you, but we're not leading for any of Greene, Dewberry, and Campbell. I would be shocked if we got any of them let alone all 3.

Azah is the biggest moron. Literally just sits around the house and doesn't even try to play the game. Instead of putting both Ky and X up and having Hannah as a number on her side, she really thought she had a final 2 with Ky who hasn't talked any game to her just until now. Watching her face as Ky took down Xavier and realizing she can't play at the next HoH and is going home next was hilarious.

Let's see how this OL looks after a full season in this system. Our offense probably would have looked a lot better with Casey against Arkansas. Remember, JWhitt dropped two passes that were crucial plays and Card overthrew Worthy twice badly that would have results in big explosive plays. Arch is probably thinking he would make those throws. With that said, I don't know if I would bet on Texas landing him but I don't think it's as bad as we're probably making it out to be. If he's going to come here, it's purely because he believes Sark will prepare him for the NFL. I think he probably see's that Card fucked up that game plan against Arkansas more so than Sark not knowing how to coach QBs and an offense.

We've resorted to hiring coordinators and coaches from G5 schools. If this was the best job in the country, the top coaches in the country would want to come here. This program is Tennessee, Nebraska, Michigan. We're a solid program where you will get paid and then fired within 3-4 years if you don't win.

I just bought more on Friday as well….