Posts

5,431

Joined

Days Won

3
Reputation
12,605
Surly 1%
About Chuckie Finster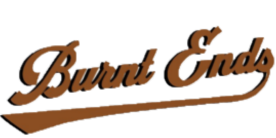 Nick Petrino is the most aggy-looking human that has ever existed.

He has an idol left (that he has to play next Tribal) so he's automatically in the final four. He's one immunity or fire challenge win away from the Final Tribal.

No matter how many times I see this play out, I am always shocked at aggy's ability to fuck shit up. There's a case to be made that this is a good hire. (I mean, I wouldn't want to make it, but the propagandists at texags certainly have enough to cobble together a triumphant press release - and they surely will.) But because that fanbase, at the encouragement of the same folks who will be trying to spin this in the near future, always goes full aggy, they couldn't help themselves and started speculating about every name on the market, no matter how unreasonable. Now, a week before signing day, they will engulf themselves in a negative perception that, internally at least, will almost entirely be of their own creation.

So looking closer, appears he was a GA/Analyst at WF and ND for Elko prior to aggy. He probably showed promise in those roles, but it's tough to view on on-field performance as anything but an unmitigated disaster.

Have any of y'all ever looked at Santucci's resume prior to being hired at aggy? Here is his P5 position coaching experience before Jimbo brought him on: 2019 - Wake Forest (Linebackers) That's it. The dude that is actively destroying their LB room has no inherent ties to Texas and has a weaker resume than the chick that was riding with Petrino on his motorcycle, yet there is no indication that he is even on a hot seat.

2022 voters: "Hey Republicans, be less weird" One month later: THE MOST IMPORTANT THING ON THE PLANET IS A THOUSAND TWEET THREAD THAT DETAILS HOW A PRIVATE WEBSITE FOLLOWED IT'S PUBLICALLY PUBLISHED RULES TO MINIMIZE THE SPREAD OF SPAM AND HATE RHETORIC

Genuine question as I guess I have not been following close enough: where did the aggy confidence on Hill come from?

Your DC killed a guy and your OC had one of the most publicized (and frankly hilarious) affairs in sports history after quitting on his NFL team midsession. This would almost be too good to be true.

Dunno if anyone is still watching, but last night was phenomenal and a jarring change of pace from the sappy moments complained about in the most recent post.

Holy shit at that LB room. They're gonna offer to rename the University after Anthony Hill.

According to Lady Bregman's Instagram, Brantley and his wife are partying in Vegas with the Bregman, Tuck, and Hensley couples. Not the worst sign of his desire to come back.

Strangely, Keith Law only had issues with one of them. (But forreal, Mets will be paying Brandon fucking Nimmo more at age 38 than the Astros will be paying Abreu at the same age, yet I guarantee we won't see the same fire from that douche on this one.)

Cohen gonna single-handedly shift the market for MLB players.

Genuinely insane how much one completely expected commitment transforms their mindsets and sets the expectations to unreachable heights. Fucking batshit, all of them.