Posts

385

Joined

Last visited
About Mr. Drummond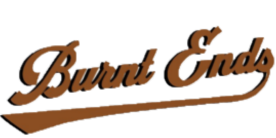 Recent Profile Visitors
The recent visitors block is disabled and is not being shown to other users.
Reading between the llnes. Did we exchange one year of worthy for 3 years of Duce? I'm not really criticizing or saying that's an easy decision at the time, because you don't know what a high school kid is going to decide on. Just that these sorts of decisions are going to be more and more factored into the coaches decisions with what eventually will be a de facto salary cap.

Its basically Wharton without the charm.

I wasn't aware WR were allowed to win 50/50 balls.

The list was determined by an extremely rigorous method, judging each album based on how much I like it. Keep in mind this is just my own opinion and therefore indisputable fact.

Back of napkin here is my ranking. Inside the tiers can change at anytime. Order is left to right, so Feedback is number 20, Hemispheres is number 1. Tier 4: Feedback, Test for Echo Tier 3: Snakes and Arrows, Vapor Trails, Presto, Roll the Bones, Caress of Steel Tier 2: Rush, Fly by Night, Counter Parts, Hold Your Fire, Clockwork angels, power windows Tier 1: 2112, Farewell to kings, Grace under pressure, Signals, Moving Pictures, Permanent Waves, Hemispheres

p/g is the proper fraction for that album sir. Grace is number 5 on my official constantly changing album rankings

Pretty sure he was just jamming and it became part of By-tor 6 months later.

Love those old working man bootlegs pre Fly by night. Go to 5.55 - alex is playing by-tor in there.

I get that Geddy's vocals are polarizing, but he stopped screeching after Hemispheres. And by say Counterparts, it is pretty much in a completely natural register. My wife loves Pwaves- MP- Signals. Tolerates anything after with some favorite songs she likes in the later years- she really like counterparts. But leaves the room if i throw on Necromancer - Its all fine. Their music changed so much over 40 years, there is something for everyone. But listen, don't listen, it doesn't matter to me. It's their loss. There are plenty of bands i don't get either. I saw them on every tour since Grace usually multiple texas shows. And met Geddy and Alex for 2 minutes at a Snakes and Arrows meet and greet. And met Geddy again at his book signing last year. I just got a Rush Pinball machine. Hell in the mid 2000s i bought at BMW R1150GS in red because that's what Neil had. I am a fan HA. But i don't think i have ever tried to get anyone to listen to one second of their music, other than if they are in my car and it was on.

Aggy will never shut up, so no reason to pull for ou

Hey, his invitation said party.

Never question the info that comes from a cheerleader.

The other baseball team most of us watch has Galindo on air. So yes, there are things way worse than Blum and Kalas.