Posts

2,058

Joined

Last visited
Reputation
1,744
Surly 10%
About Ignatius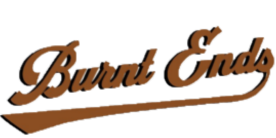 Recent Profile Visitors
The recent visitors block is disabled and is not being shown to other users.
Still faster-developing than the one we ran against LSU on 3rd and 19…

If you don't have another kid to drop off I can hook you up…

She's a chick, that doesn't count….

Otto looking strong so far…

Big Kahuna Burger is my go-to…

Yeah they're not perfect, but they play hard and seem cohesive, which is a credit to Woodward. I figured Garcia was flash in the pan who'd be back in the minors after the saw a little more of him, but he's improving. He's a force in RF, and he's developing at the plate as well…

Fucking hell of a roster improvement day for Horns/Rockets fans….

Yeah his defensive versatility is what I really like. Chris Beard would kill for five dudes like this…

Yeah if we stay at 17 Eason's a great fit…

Why would they when the MLE will get him?

The Amazing Tit Aces are one of my favorite bands ever….

Is that Treaty Oak in the reflection?

I saw The Corner when it came out and haven't seen it since, but wasn't the crackhead who fell off the wagon and stole all the shit Lt Daniels?