Posts

2,529

Joined

Last visited
Reputation
2,262
Surly 10%
About Ignatius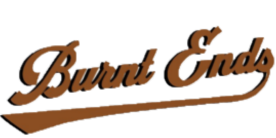 Recent Profile Visitors
The recent visitors block is disabled and is not being shown to other users.
Yeah that 4:11 stretch from right before the half to the U16 was where we made our move; came out of the lockerroom breathing fucking fire. Everyone who stepped on the floor made a contribution today, huge gritty win…

It'll blow your mind, but once upon a time the biggest boxing matches were on free TV. The end of that era was the end of the casual boxing fan in America…

KSU webmaster being stymied by 14.4 baud modem gettin interrupted when someone intercepts the landline to send a fax…

Yeah that shit was the equivalent of calling Rodney King the winner vs LAPD…

As a current ATL resident I'm here to tell you, quality of degree doesn't mean dick when it comes to quality of job you can find here…

And that ruling was only made after what was at least a 90-second huddle by the officiating crew; it took them that long to come up with that shit. That was the most blatant example in a game full of them. I'm serious when I say that neither of the Okie State games was even close to that Grant Teaff bullshit….

You forgot Shitcan Easterby…. EDIT - posted before I saw the 5 responses before mine lol. As far as an OC, I don't know that we're going to find an up-and-coming current play caller who's going to take a lateral move vs a head job of their own. It's pretty much a young position coach vs a fired-7-times retread…

Win on Saturday and we're alone in 1st place….

Sounds like Johnathon Gannon is staying put in Philly…

How much do either/both of you want to bet? I take Philly +10….

Not sure which is less likely, Will Levis going #1 or CJ Stroud lasting until #7…

Anita Baker rules ass, I don't GAF if she can sing anymore or not. You need to simmer down….

I read something recently that something like 18 assistants have coached a Super Bowl having already been hired as the head guy elsewhere; happened last year with O'Connel of the Chiefs (now Vikings). I don't see any reason they won't announce it immediately even if SF wins today. The 49ers staff and players are all (literally) pros, it won't be a distraction at all and I'm sure they'd all be happy for him….