Posts

403

Joined

Last visited
About TheAuditor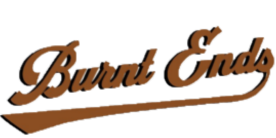 Recent Profile Visitors
The recent visitors block is disabled and is not being shown to other users.
Hey all you fellow frequent lurkers, I finally got around to signing up for Burnt Ends due to the J Brooks ads on front page. Easy/Peasy. The content on this single thread alone is worth the cost, but now I can Lord over you non-givers, which I plan to do without shame or irony.

Texas puts a bunch of stuff on tape for OU to sort; FA in 2nd half with Defensive subs: Tex 45 KU- 31 387 yds

Maybe, but we should be wary of the "Caleb Williams effect" of OU's backup on the 7th. He's probably better than their starter.

I believe that Jimbo ran onto the field bitching at the ref who threw a flag not expecting the play to come back the other way. They should fine his ass.

Jimbo's mom looks like Jimbo in drag

Owens about to live on the bench. Will make a fine transfer RB. Also SEC should fine Jimbo for being in the field of play.

So you're never really on the thread.

Another top notch Surly t-shirt idea.

48-10 Texas sets tone for B12. #FAFO

Why does every game week thread break down into a shitty music discussion (see Week 1 Rice)? Can't we have the sponsors pick what runaway train line we'll pick each week: Tv gameshows, 70s hair styles, worst country in the world, hottest woman you've ever met, best bar fight. There are hundreds of choices but here we are: Shitty Music and Cheese Puns - Welcome to Surly Game Week. Gouda thing it's Friday.

This is true. Thankfully true.