 Reputation
1,426
Surly 10%
About dieucla98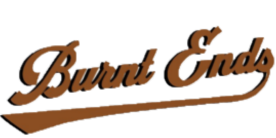 Recent Profile Visitors
The recent visitors block is disabled and is not being shown to other users.
Maybe we shouldn't be so scared of politics. It's kind of important and relevant to, ya know, current events.

16

Given the absurdity of the last 24 hours, I had to go to pgatour.com just to make sure that was a fake article.

There is a lot of doom and gloom about the lake levels. The lake is here primarily as a water source and to control downstream flooding events, right? Are we genuinely concerned about either? I've lived here my entire life and have never been worried about either scenario but maybe I'm just naïve. Or is there something else at play?

Rory didn't know and was in the dark, said he hates LIV, doesn't like the Saudis, etc... How is he complicit in this? He told GM to play better because he was being a little bitch, which is a fairly well documented thing at this point. I think Rory agreed with GM stance just not in how GM delivered them.

Give it a couple years and hopefully #4 is Coody.

It's absolutely more potential. The guys that are pissed include the guys that are currently carrying the game of golf. Where they go, the game of golf goes. Their legacy would be tied to this beyond their playing careers so 10-20 years isn't the relevant timeline. And I'm going to go off on what they say regarding legacy vs money instead of conjecture. I'll agree it won't happen but for different reasons - I think players are burned out at this point and favor something that resembles stability.

Apparently Grayson Murray was being a belligerent shit bag per usual and going off the rails and Rory told him to "play better" to which GM told Rory to fuck off. This is just getting started.

You didn't complete the story. More work, less pay, more potential. People make that decision ALL the time. That's a startup in a nutshell which this would be. The people leaving also have stated numerous times they don't do this for the money anymore, they're doing it for legacy and having your legacy tied to the Saudis is less than ideal.

Russell's radio was one of the more entertaining parts of that GP. "Rain turn 5." ... "Nevermind, I'm just sweating" "Just solid?" Apart from that, it felt pretty clear early on that Merc had a significantly more racey car than anyone else not named Red Bull and would get up to 2 and 3. The only intrigue was if Checo had enough time to catch them.

Did you draw that in MS Paint?

First I've watched of this U20 World Cup - this U20 team looks 10x more cohesive than any senior US team I've seen. Tons of great link up play and anticipating the correct run.

Fuck this state. It's so embarrassing to be a Texan at this point and that's heartbreaking to say. Texas wants to secede. Can Austin secede from Texas?

Hint - no shit, Sherlock.

Usually I have enough self control to not reply to you and your "I'm smarter than everyone here" bullshit but my god, what a heartless, shit head take. Fuck off.