Posts

13,177

Joined

Days Won

7
Reputation
14,911
Surly 1%
About BurntOrange&White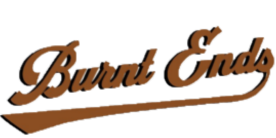 Bobby: The prevailing thought for some time has been that if Arch Manning were to commit to the Longhorns, the recruiting floodgates would open. That prognostication, it turns out, appears like it's going to be accurate. We have heard of af least one new commitment already from this recruiting weekend. Now, we're not naming the player, nor will we play a guessing game with IT members, because the players deserves the right to announce his decision in his own way. ** But suffice to say, Manning's pledge is creating momentum for Texas. In the immediate aftermath of Manning's pledge, not only did Texas receive unsolicited phone calls from some of the nation's top recruits and ones atop the Longhorns' board, but Arch's commitment seems to have re-energized the existing prospects. I'm talking about ones who have already visited, ones who are on campus this weekend and ones the Horns are still attempting to get there. The impact is far-reaching. Heck, it's even garnering attention among the class of 2024 prospects, too. As for this recruiting class and Manning's immediate impact, there are half a dozen players who could be deciding in the next couple of weeks, most of whom I now believe favor Texas in some small part because of the momentum created by Manning's pledge. No, Manning is not the sole reason these players will commit. But the reality is, Manning's confidence in selecting the Horns provides credibility for the rest of the Texas coaching staff at all positions. It gives the Texas coaches something that they couldn't easily produce otherwise, and that's the third-party belief in their program by me one not currently inside the program with the stature of a Manning.

The bengals line was shit this year. They made a super bowl run based off QB play and skill positions. Having elite talent around a Qb can hide your OL deficiencies. I predict at least 3 true freshmen starting by midway through the season. Banks and Campbell likely game 1 starters

Yeah but have you never kissed your homey?

Numbers don't exist anymore. Just be at 85 by fall camp next year

Apparently Marion likes him....

The way it sounds is MHP has a spot....only a matter of time before he pulls the trigger.

Nahlin: A team that goes 5-7 has no business landing the the nation's No 1 prospect, let alone the latest model from the Manning family quarterback assembly line, right? I forgive anyone who thought Inside Texas was off its rocker for covering this recruitment so earnestly, but anyone who read this site understood this development was possible for myriad, complementary reasons. It starts with the Mannings and their general fondness for the school. We knew Cooper Manning almost went to UT, and then more famously Eli Manning nearly did as well. But what really caught our attention was when we learned how close Cooper and Ellen Manning were to sending their daughter May to UT. Okay, so now we know the family's fondness extended into the younger generation. Interesting. I would go on to find out how well Cooper fit in with a subset of Texas-ex businessmen, mostly living in Dallas. I knew he had friends all over — and would later learn that extended to Georgia alums — but these were relationships that went well beyond business. That's all fine and well, but Cooper went to Ole Miss like his father and brother and surely his son will do the same. That's not what the early information led us to believe. Early on it wasn't so cut and dried Ole Miss wouldn't be a factor, but it was clear long before Arch would pick his school. So maybe there's a chance, but the Mannings aren't going to let Tom Herman turn Arch into a Zamboni like they did Sam Ehlinger, so the story was on hold. When Steve Sarkisian replaced Tom Herman, the story came out of the deep freeze to thaw. Almost immediately after Sark was hired I had people calling me to say how big this could be for Arch. Arch? At the time I was focused on Quinn Ewers but the details were interesting. IT learned the Mannings viewed Sark as a top-five offensive mind in college football and it was pretty clear Arch wouldn't be playing for any of the other four. We put that story on the small burner to simmer until Quinn Ewers picked Ohio State when we turned up the heat. Arch visited Texas in the summer of 2021. He was off a recent Clemson visit that produced a ton of buzz, but the end result was they really liked Dabo Swinney and the school setting, but the offense made it a no-go. Meanwhile the Texas visit went very well and Sarkisian was already pulling consensus building levers between Arch and a handful of top prospects. As summer ended Clemson was mostly out, if not entirely. Ole Miss was already out. LSU was a non-factor. As Arch began his junior year, this race narrowed down to Texas, Georgia, and Alabama, even if many didn't realize it. That brings us to that 5-7 record. No matter how much the Mannings liked Sark, relationships wouldn't be enough to seal it, right? No, that wasn't enough, but Texas had so many other factors going for it. Here are just a few: — The staff Sark assembled was very well suited to work as a team and win this recruitment. Along with Sark's reputation for offense and quarterback development, AJ Milwee's demeanor and personality was seen as a perfect fit for Arch (and the coaches at Isidore Newman, who he struck deep bonds with). On top of that, Terry Joseph played a key introductory role and always had his ear to the street. You have to approach recruitments in a way that is custom fit to the recruit's personality and Texas, with the help of Joseph, did just that. Also assisting was Kyle Flood. He took a more prominent role in the recruitment after his fantastic offensive line haul, which itself was a key factor. — Texas had campus life in its favor. Arch doesn't want the attention that comes with playing the quarterback position at a major school. Factor in his last name and it's even more difficult to blend in. The bigger environment of Austin, which reminded him of New Orleans, benefitted the school. — To say nothing negative of Georgia, Academics benefitted the school as well. It was refreshing to hear how much education mattered. They were taking nothing for granted with Arch and the NFL. Perhaps Cooper's own injury history and success in the real world gave him such good perspective. — While Cooper had so many good relationships with Texas-exes, Arch has a number of strong relationships with current Texas students. Every time he visited we heard how comfortable he was on campus — and also how normal he was. — Quinn Ewers' reclassification was big. It's freaking unreal Texas will have both on the roster. That would not have happened without Ewers reclassifying. Sark played that well, by the way. He was honest and up front with the Mannings about the pursuit of Ewers, but made it clear Quinn wasn't going to be on campus all that long. If you felt Occam's razor was 'Georgia good, Texas bad' you were going to be wrong from the start. It could have just as easily been comparing Kirby Smart's quarterback track record compared to Steve Sarkisian's. In the end the Mannings made a holistic decision, and the school was set up well to win because of a perfect storm of factors.

I bet more are added to this Gerry - Today at 6:42 AM Another huge official visitor weekend is here. There are currently 11 members of the On3 Consensus top 300 scheduled to make official visits this weekend. Texas official visitors this weekend: RB Tre Wisner, DeSoto (Texas) High On3 Consensus: No. 295 #AllGasNoBrakes Tre Wisner - DeSoto - RB Tre Wisner is a RB from DeSoto in DeSoto, TX. Tre Wisner is committed to the Texas Longhorns www.on3.com WR Johntay Cook II, DeSoto (Texas) High On3 Consensus: No. 32 The competition: Texas A&M, Oregon, Michigan Johntay Cook II - DeSoto - WR Johntay Cook II is a WR from DeSoto in DeSoto, TX. www.on3.com WR Ryan Niblett, Houston (Texas) Eisenhower On3 Consensus: No. 70 #AllGasNoBrakes Ryan Niblett - Aldine Eisenhower - WR Ryan Niblett is a WR from Aldine Eisenhower in Houston, TX. Ryan Niblett is committed to the Texas Longhorns www.on3.com WR Jonah Wilson, Spring (Texas) Dekaney On3 Consensus: No. 257 Jonah Wilson - Dekaney - WR Jonah Wilson is a WR from Dekaney in Houston, TX. www.on3.com OT Jaydon Chatman, Killeen (Texas) Harker Heights On3 Consensus: No. 292 The competition: Oklahoma, LSU, Texas A&M Jaydon Chatman - Harker Heights - IOL Jaydon Chatman is a IOL from Harker Heights in Harker Heights, TX. www.on3.com OT Trevor Goosby, Melissa (Texas) High On3 Consensus: No. 459 The competition: TCU verbal Trevor Goosby - Melissa - OT Trevor Goosby is a OT from Melissa in Melissa, TX. Trevor Goosby is committed to the TCU Horned Frogs www.on3.com IOL Connor Stroh, Frisco (Texas) Wakeland On3 Consensus: No. 477 The competition: Texas A&M Connor Stroh - Wakeland - IOL Connor Stroh is a IOL from Wakeland in Frisco, TX. www.on3.com IOL Andre Cojoe, Mansfield (Texas) Timberview On3 Consensus: No. 704 The competition: TCU Andre Cojoe - Mansfield Timberview - IOL Andre Cojoe is a IOL from Mansfield Timberview in Arlington, TX. www.on3.com DL Dylan Spencer, Houston (Texas) C.E. King On3 Consensus: No. 250 #AllGasNoBrakes Dylan Spencer - C.E. King - DL Dylan Spencer is a DL from C.E. King in Houston, TX. Dylan Spencer is committed to the Texas Longhorns www.on3.com EDGE Braylan Shelby, Friendswood (Texas) High On3 Consensus: No. 186 The competition: USC, and maybe Texas A&M Braylan Shelby - Friendswood - EDGE Braylan Shelby is a EDGE from Friendswood in Friendswood, TX. www.on3.com EDGE Billy Walton, Dallas (Texas) South Oak Cliff On3 Consensus: No. 681 The competition: Oklahoma State verbal Billy Walton - South Oak Cliff - EDGE Billy Walton is a EDGE from South Oak Cliff in Dallas, TX. Billy Walton is committed to the Oklahoma State Cowboys www.on3.com LB/EDGE Derion Gullette, Marlin (Texas) High On3 Consensus: No. 121 The competition: Texas A&M, Alabama and Ohio State Derion Gullette - Marlin - EDGE Derion Gullette is a EDGE from Marlin in Marlin, TX. www.on3.com LB Anthony Hill, Denton (Texas) Ryan On3 Consensus: No. 14 The competition: Texas A&M, Oklahoma, Alabama and maybe USC Anthony Hill - Ryan - LB Anthony Hill is a LB from Ryan in Denton, TX. www.on3.com LB S'Maje Burrell, Fort Worth (Texas) North Crowley On3 Consensus: No. 230 #AllGasNoBrakes S'Maje Burrell - North Crowley - LB S'Maje Burrell is a LB from North Crowley in Fort Worth, TX. S'Maje Burrell is committed to the Texas Longhorns www.on3.com S Derek Williams, New Iberia (La.) Westgate On3 Consensus: No. 30 The competition: Alabama

@RGBIII you better not allow this!

Has gained 20k+ followers, 100k+ likes on his tweet, 25k+ retweets. Insane. Fox News, NFL official account, Washington Post, and so many national/international sites posting about it.