Posts

2,413

Joined

Last visited
Reputation
1,769
Surly 10%
About Carl Spackler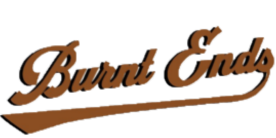 You arrogant ass -- you've killed *us.*

Quasar televisions Falstaff beer Pier 1

Beating Oregon won't wash away the disgrace of getting pummeled by Arky in '14. That's Texas' last bowl loss.

Veteran's Day and re-watching portions of Band of Brothers and The Pacific set me off reading this one. So far it's okay, but I'm only about 75 pages in. The heavy shit has yet to occur.

I enjoyed it, but I'm a big Cheap Trick fan. Can't really envision casual readers being interested in the minutiae about the band's early days.

Do you also have an "after" picture?

Dumbass ags who bitch about the refs favoring Texas obviously didn't watch the Okie Lite game. BTW, is it wrong that part of me kinda hopes aggy beats LSU simply to take the heat off Jimbo, ensure that he won't get run off because of some trumped-up "for cause" reason, and enhance the chances that he'll stay at aggy for many years to come?

At the risk of angering the karma gods . . .

I probably slagged St. Louis a bit too much by implication. It's not unusual for the Billikens to make the tourney -- they typically have a good program. And they were justifiably favored over Murray State after the Racers lost their coach and their three top scorers from last season. But that margin of victory was still surprising. I probably should have just noted that aggy lost to a team that had to be completely rebuilt, and left it at that.

Murray State lost their opening game to that noted powerhouse St. Louis by 23 points. That's how bad the aggy hoops team is.

Three episodes in to season 5 and it's clearly inferior to prior seasons so far. Most of the casting is dreadful, esp. West as Prince Charles and Staunton as QEII. Storylines plod and/or aren't very interesting. I'll finish it out just because, but I hope it gets better.

Gotta have something to drink while whipping up the T-giving spread. Here's a good "fall cocktail." 2 oz. apple brandy ¾ oz. fresh lemon juice ½ oz. fresh orange juice ½ oz. real maple syrup 2 dashes Angostura bitters Freshly grated nutmeg Combine applejack, lemon juice, orange juice, maple syrup, and bitters in a cocktail shaker. Add ice and shake until the outside of the shaker is frosty, about 20 seconds. Strain into an ice-filled rocks glass and sprinkle nutmeg on top to taste. Makes 1

Eggnog is nasty. That is all.

I'm a longtime Vikings fan. PA sometimes crosses the line between being a Vikings homer (which is okay) and being a buffoon. I can take him in modest doses, but listening to an entire game of his p-b-p is a beating, and that's coming from someone who bleeds Vikings purple.