Posts

3,123

Joined

Last visited
Reputation
3,098
Surly 10%
About sidis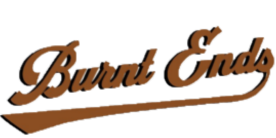 narrator: he's a jorts-wearing florida fan.

it won in 1998...a week after ricky set the record on them.

true, thanks. added them to the list.

very much want to win this game...and emphatically at that. these fuckers have owned us since joining...we are 2-7 against them. and only twice have they actually just been better than us. the last two losses were to incredibly shitty teams and were easily the most frustrating losses of the year in both. they have taken kstate's pain in our ass crown since 2014. anyone assuming we just go thrash them needs to look at the last two years. those were awful, awful, fucking awful tcu teams and we lost both due to stupidity and just the absolute worst turnovers. sam's game up there two years ago may be his worst ever and last year's was a confounding clusterfuck of stupidity...letting a shitty qb look like a heisman winner. hopefully we have exorcised that and casey keeps it rolling.

for whatever it's worth, south carolina was a relatively late add to the conference, just like arky, agros, and mizzou. florida, georgia, kentucky, tennessee, vandy, alabama, auburn, lsu, ole miss, and miss state all joined in 1932 at the founding. sewanee, georgia tech, and tulane were all part of the founding as well but left in 1940, 1964, and 1966 respectively. vandy is the only remaining original member that never won one. all the rest that haven't are relative noobs. arky and south carolina expansion in 1991 (59 years later). both have now been members for 31 years. agro and mizzou expansion in 2012 (80 years later). both in their 10th year. here is a listing of teams ranked by their historical number of sec-only conference championships in football and last one in parentheses: alabama - 28 (2021) tennessee - 13 (1998) georgia - 13 (2017) lsu - 12 (2019) auburn - 8 (2013) florida - 8 (2008) ole miss - 6 (1963) georgia tech - 5 (1952) tulane - 3 (1949) kentucky - 2 (1976) miss state - 1 (1941) vanderbilt - 0 arkansas - 0 south carolina - 0 mizzou - 0 agro - 0 sewanee - 0 if you throw in conference championships from other conferences after 1932, agros have 12 swc titles and 1 big 12 title since 32 (last in 1998), arky has 13 swc titles (last in 1989), mizzou has 6 big 8 titles (last in 1969), south carolina has 1 acc title (last in 1969), and vandy of course has no conference titles. edit: edited to throw in gt and tulane to the list of numbers.

You are fucking welcome for counter-jinxing your jinx. Hard work cleaning up your messes.

Mode was supposed to say moment.

They are having their Garrett Gilbert mode. You just get used to simms, vy, colt, Watson, Lawrence…. It sucks when the next guy is a bust.

and since this dumbass post, arkansas hasn't gotten close to scoring and aggies have put up 10.

like clockwork, easily their best drive of the day.

fucking wulaw is a complete goober, he might as well be our branding iron i guess. fucking second quarter.

We have got to figure out a defensive coverage plan that works. This shit is ridiculous.

I remember this summer when I was arguing on this board that regardless of how they practiced and Justin Wells's idiotic takes, Thompson was the guy, I was guaranteed by our brilliant fans that he was a JAG. I really wish I could revisit fall practice and attend to see WTF it was that sark fell in love with on Card. Drives me nuts.

Wow, city finally beats Chelsea. Villa on a roll since coming back from break.