Posts

5,108

Joined

Last visited
Reputation
6,718
Surly 1%
About Steel Shank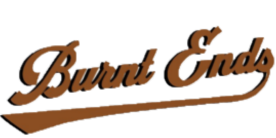 Kate Levchcuk: "Transhumanist and Futuristic Consultant. I Fight for Democracy, Equal Rights & Technological Progress." Futuristic Consultant? Wheel-fucking-house.

Maybe got in wearing a scuba diver costume. "Suprise, muthafuckasss!!"

This news has me wanting to bang a bunch of hot Australian chicks.

I'm pretty sure that's the one.

"Baby, why fight...when we can make love tonight?"

Reminds me of one of my favorite actresses, Shirley Hemphill, from "What's Happening?!"

From: "Don't talk to me like that. I'm an adult. Don't talk to me like that." To: "Who the fuck are you talking to, ma'am?"

Brian Kelly won his division in his first year? Surely, there must be some mistake! This is outrageous!

Better than my golf game.