Posts

2576

Joined

Last visited
Reputation
2657
Surly 10%
About Native Horn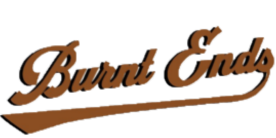 Recent Profile Visitors
The recent visitors block is disabled and is not being shown to other users.
I was told there would be no maths.

It's an alien, man! Good luck on the repair/refinish.

I really loved this show and will miss it. Real couple with real shit going on. My mom is in early stages of dementia, so this season really hit close to home. Also, loved the British vernacular - so damn funny at times.

From the beautiful Southpark Ghettoes, thinking happy hour will never get here.... TEXAS!!!

Protip: Occasionally say that without hanging up, and you may not have to endure it for another 10 years.

"Sarah, get me the Esquire Club up in Mount Pilot."

The IT server (bath)room also doesn't have a raised floor. Water is wet. Servers are fried.

I'm a Delsey and Hartmann guy.

I hope none of y'all bet the over on this shitshow.

*Lightning. Two syllables. Fuck, people.

The "I've Decided to Dig a Hole" thread is over >>> This is very interesting, can't believe you're getting all of that done for $12K. Congratulations!

Guessing Texas One Fund has a plethora of TV remotes? 😁 I'll be at the KU one.

A fatwa has been declared?