Posts

3192

Joined

Last visited
About Hornlover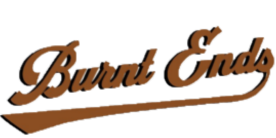 2024 Transfer Thread - Aggy goes off the rails, Elko goes off the rack.

I would assume the "Begun reaching out to recruits " part.

@SydneyCarton obviously hasn't yet introduced either bread or sugar to his kid, the heathen.

We do get two conference games next year that should be gimmes. Home vs. Miss St. and away vs A&M.

Ain't no cure for the football board blues

Florida is trying to flip Jerrick Gibson and D'Antre Robinson.

The incentives work out great for A&M, since they know there's no way they'll ever have to make any of the $1M , $1.5M, $2M, $2.5M, or $3.5M payouts.

Isn't this just Oghufu part 2? No thanks.

The giant roach didn't give it away?

Ehh, he was a true freshman behind a shitty UCLA line. There's a chance he can be a good P5 QB.