Reputation
4247
Surly 10%
About thunderlounge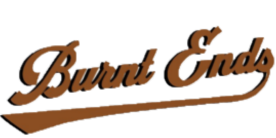 Misery has entered the chat. Yeah, with a dick in his mouth.

Verdes still do that bacon wrapped quail?

Well shit, I guess we should get together and go bowling.

Send him through to the Burnt Ends/Texas One Fund tailgate. Shaded, a spread, plenty of water, tv as well. Might be better in terms of acclimation to the temps for the day.

I'd turn that on for waze. Hell yeah.

I think we should schedule UNC. Fuck tceh and rapelor.

Used to be zima for us, in some type of beverage bottle. Plain went in a sprite bottle. The rest depended on the color of jolly rancher you put in it for flavor.

Hmmm. For some reason I'm in the mood for a mess of frog legs now.

People making a connection?

Not if it's still standing.