Posts

9679

Joined

Days Won

2
Reputation
18456
Surly 1%
About MissingInAction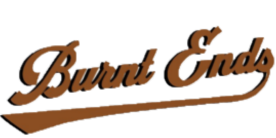 Yep. I expect my rent to go down if I renew.

Lol @ "battle tested". What a shill.

It's delicious. I'd put their catfish up against any catfish parlor. Their chicken slammer is a national treasure.

Improper disposal of motor oil is a dick move.

Got the chicken strips today. I don't hear the helicopter now, and haven't heard any sirens.

I was at the short stop across the street when shit hit the fan. Now is the time to rob a bank.

Just drove past the school and I've never seen so many cops. They have all the streets and highway exits blocked.

A bunch of half assed mountain boys if you ask me.

Sweat to half back lead blocker. Un fucking stoppable.

This is unreal. No matter how many times I bash my head into a wall.. Motherfucking CFP bitches!!!!

11

I give all credit to Burnt Ends.

We are rolling these cunts.

Nope. If the couple is into it, they make it clear early on.