Posts

2,982

Joined

Last visited
Reputation
2,711
Surly 10%
About DanTheHorn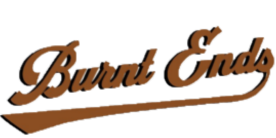 Recent Profile Visitors
The recent visitors block is disabled and is not being shown to other users.
https://www.dallasnews.com/sports/cowboys/2023/01/25/the-dallas-cowboys-biggest-problem-is-an-unfixable-jerry-jones-one/

Welcome to the 40 young man. Now lets go put some damn hard-nose competition into that receiver room.

Did they not trade several first round picks for a guy that has not played for two year? I don't think they are running according to plan.

He hired him because he said out loud that he did not think he could get his Jerry World approved without a real coach. He did it for the vote and not to win.

One has been a winner and the other a loser for 25 years under Jerry but both still inspire hate. Detroit Lions do not inspire hate. I just don't get it anymore.

Reminds me of 2001 when everyone thought Miami would bitch slap whom ever got to the MNC game. Well we were cheering like crazy to make it there before Brown, GDGD and Simms put an end to the dream.

@Nicole44 I grew up a Cowboys fan when the only question was will we make it to the Super Bowl. Don't do it to yourself, hoping for success when Jerry is the owner is highly unlikely to happen, I stopped hoping a long time ago. Jerry hired a loser that was put out to pasture because he heard bells. Jerry wants Yes Men that cannot put up a fight because they have no credibility. Jerry got lucky that Jimmy's guys won one more SB with fucking Barry Switzer but since then the Boyz have won 4 play-off games. Every QB that has come into the play-offs with 6+ consecutive games throwing an interception has lost in the first round of the play-offs and that includes Drew Brees. So it would be shocking if Dallas wins considering the history. Enjoy Jerry's misery when he loses because it only started about four years ago. Before that he had a shit grin on his face that said I own the Cowboys and you peons don't so screw you if we lost. It is fun to watch him churn like I use to years ago when we lost, he is now thinking I may not ever see another SB win. If they win then enjoy it too. I have not lost with the Cowboys for four years now.

Don't forget we also got trashed representing the BIG 12.

Duggan after sitting and watching TD

Starting to remind me of the 2005 big 12 championship game when we just kept scoring and enjoying it.

Duce was not coming here but if the thought ever crossed his mind it got buried tonight. Did he not come to the TCU game to see how he would be used?

The sleeping giant will awaken you stupid sip. Wooop!