Posts

17979

Joined

Last visited

Days Won

9
Reputation
19293
Surly 1%
About Surly Bevo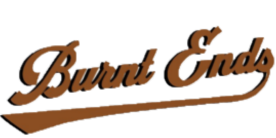 Ok 1991 you had to split it getting the afterbirth coaches poll national championship. That's cute. I think you know where that heads. Texas has won 2 fucking Rose Bowls since the last time Washington bothered to pick up that trophy as a supposed "blue blood" and standard bearer for one of its anchor conferences. Good lord looking at stats it's not even worth going on.

The argument is dumb. What Sark did a decade ago at Washington means diddly fucking fuck right now.

When confronted with the Milroe thing I always say, "I did not realize Milroe played defense."

A lot of em already moved to Texas anyway.

Yea say Iowa had upset Michigan 2-0. Joey Freshwater would be out on his ass.

Unfortunately, this isn't the Cotton Bowl where they pick people up off Fitzhugh to run the gates on the one day a year they have any kind of significant game there.

Oh yea it will be USC-Texas all over again. Bama-Texas will not be quite as hot as Bama has been a lot so they will churn their allotment, but still pretty damn hot. Bama-Washington gets real limp dick based on familiarity and distance.

One thing in Sark's clear favor is experience in a game like this. While never the head man this isn't his first rodeo with one of these big post season games. He has worked under one guy in Pete that has always been really good at it (say what you will about some of his in game decision making but Pete's teams have never shown up in the big game not ready to play and play well at both the college and NFL level) and of course the master in Saban. A lot can be done well or screwed up in terms of prep and getting a team ready the next four weeks.

And they enroll 70K+ plus of them at any one time....the worst timeline

Yes if Yormark was smart he would have pulled the post tournament check presentation scene from "White Men Can't Jump" and gotten out of there as fast as those guys did.

What cracks me up is all the "if you don't have pride for the maroon and white" etc we don't need you. None of them get that is secondary. Yes, as fans we all want the players to have respect, loyalty and pride in their school and to feel accountability to the uniform they put on....but as Sark said today on the CFP selection show about the culture he is trying to build you have to have that kind of stuff to your teammates FIRST. Until you got that....you got dick. LOL, like at Travis hand in that first pic...

Think the only way that FSU can maybe get to #1 in the AP is with a smooth buttfucking of Georgia and a Bama CFP win. They were already behind Michigan, Washington and us today.

That question will greatly depend on if Texas is in it. If yes....well prepare your secondary market anus.