 Posts

1,059

Joined

Last visited
About BurdineBandit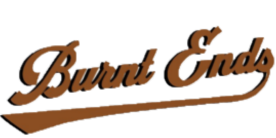 You and me both brother. As soon as you started the post that rack was the first one that came to mind.

I might be in the minority in this board, but I'm not giving up on Majors. I can remember back to Dom Espinoza getting pushed around for a 1st and 2nd year before growing into his strength and becoming a solid center his 3rd and 4th year (before he got hurt). People were calling for him to be replaced his sophomore year too, but the fact is that Center requires tons between the ears, and that comes first. If you can ride out the early mistakes and watch the guy become a stronger, more stout 3rd year starter, the dividends could really hit. Looking forward to DJ playing a lot next year too. Angilau comes back we really might be trouble up front.

I remember during some 3rd and 8 or so I looked at Ovie and just wished he would do anything at DE.... Shapen just fired a dart over the middle since our DEs were too busy hand-fighting with the OTs. Frustrating but this D is good in spite of it. Rough to wach Micah Parsons off the edge yesterday and then realize that a guy like 18 has been playing tons of downs for us for 2 years now without a hint of an NFL rush move.

Right on. Will be one of the first legends of this team. Part of building a culture.

Came to the RGV this week to spend some time with family, I'll be there in Edinburg tonight with my Horns up.

The whole "slow pace" whine is really going to look extra stupid this year. That offense was anything but slow-paced last night. Hunter has the ball on a damn yo-yo when he gets the duties, Carr is working to find open shots, Mitchell flies, Bishop flies, everybody runs. Multiple dogs on this team........ If Beard was just waiting to get the athletes he needed to run a different type of offense then he's going to leave those criticisms in the dust and cement himself as one of the best coaches in the country (if he's not already, idk).

Turned on the last 5 minutes to see Keldon fumble a pass and then cough up the ball off the dribble in the last 2 minutes, when it was still a game. That sucks, but we're trending in the right direction at least. (In all seriousness, I said before the season that I think Keldon and Devin are too good to let us lose the number of games we need to lose to have a shot at the Top 3 picks..... and it still kinda seems that way. Maybe we get into the Top 8, but we're not a Houston-level shit show.)

Good episode, I'm hooked into the season. Still don't know where everything's going but I like the drama and the characters are fun. Even Coolidge got me to laugh at her stupid character like 3-4 times this episode. She's ridiculous.

This made me laugh in 2015, and it makes me laugh now. That call was stupid at that point in the game because of the stakes at that point, compared to how rarely that ever gets called, and it was also such a tick-tack call........... but......... the holding is literally right there. Nelson grabs the OL with a fistful of jersey in his left hand. He saw the double-team, ate the double team and held the OL so that Petey could stay clean and try to make a play. The defensive holding rule exists in this circumstance to keep D-linemen from doing what 95 did here, hold an O-linemen in an attempt to keep them from getting to the 2nd level. It's a common technique that's taught to D-linemen.

"He's a liIIttle bit early" FUCK OFF YOU PRICK HE WAS WAY EARLY ENOUGH TO WARRANT A PI. DON'T BE THAT BITCH ASS PLAY BY PLAY THAT MAKES NO STANCES AND CHALLENGES NOTHING.

I don't agree with the people saying we have the short memories on Card. That he had his chances and we all hated him. IIRC, the Tech loss was because we let a 3rd string QB kick our ass on defense. Card went 20/30 for 277 and 2/1 TD-INT. I remember thinking that was enough to win, but the defense let some slapdick fuck us all game on short throws, and Bijan fumbled in OT. I also remember Card going for 300 yards and 3 TDs against WVU. In his 2nd year as starter (part-time) he finally started to look like a start-worthy D-I QB, but we have a guy to anoint instead.......

It reminds me of Dak Prescott's early years with Dez as his main option. Dez was a talent, and was certainly worth the target defenses put on him, but after a while it felt like his laser-focus on Dez would kill drives and kill the offense. Once forced pass to Dez where he looked at no other receiver would put you in a hole early on downs, then you'd lose a possession, then look like shit for a game because you did that 4-5 times on the day. Dumping it off to Beasley (Whittington) for 6-7 yards or Witten for a short gain (Sanders) would open up the defense, open up the run game, and open up your first option receiver. But you got a guy who wants to force it instead.

Maybe it's because Quinn just got here in January, so he still has time to write his story, but he looks so out of synch with his players it seems like a far cry from the days where VY called for late night practices so we could be ready to beat Ohio State. From the days where you knew Colt and Shipley had thrown thousands of passes to each other because they seemed to have a mental connection on the field. There's no way these guys have met up for some out-of-practice route running sessions.

Thinking that arrogant-ass Jimbo is going to sit in a meeting with boosters telling him how to run his offense, how to set the culture of his team, and which games he has to win and has permission to lose..... all while they're paying him that much...... only aggy can believe that shit.

Most members come here to get rid of tix without the hassle of a 3rd party site, and bc we're all Longhorns, or fans. Not to gouge each other. Monetarily at least.