Posts

1,002

Joined

Last visited
Reputation
1,152
Surly 10%
About Victor Lazlo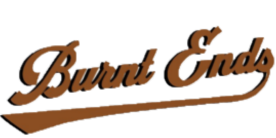 Absolutely 1980 Astros was my greatest disappointment. First time in the playoffs, they'd always been crummy since inception, and you have prime Nolan Ryan pitching in the 8th with a 5-2 lead, win and you go to the World Series. My young mind was blown with the possibility of the World Series right in front of us. And then it all fell apart. Complete and utter devastation for young Victor. Nothing comes close for me.

Photo of Jules giving Dylan Disu his wallet back.

Live look at the Manhattan dugout

You need Polynesian ties to do that, don't you know?

That is Surly perfection. The absolute best video clip response possible. Bravo

Cheers to you and hope they get y'all energized soon.

Interesting that they still rely on reporting. Here in the Houston area, Centerpoint seems to know right away how many are down. We lose electricity, go to their website 5 minutes later, zoom in, and get a pretty accurate count of how many customers are without power in your area. Used to call, but could never get through. Then discovered their outage map and realized that they already knew.

So, a big defensive lineman that destroys people, with a handful of minor offers, pops up out of nowhere two weeks before signing day. Never on anyone's radar, then we offer.

10

Bumping this because I've been over served and yesterday was the second anniversary of my sweet wife's death. God, I miss her.

Yeah, this whole white knight shtick doesn't smell right to me. The OP doth protest too much, methinks.

No, no, no. What you really want is his bacon recipe.