I got pulled over by a narcotics officer in Lafayette, LA last night as I was driving back to Houston from reffing a basketball game.  The officer (insert bro name here) said I drove on the middle lane lines at least 3ft on both my left and right and that's why he pulled me over.  Now, I can legit believe this because I was definitely on my phone trying to pull up at podcast at that point and was halfway paying attention. 
He asked to see my license, and of course I already have it on the visor to just easily pull out and make it not look like I'm reaching for something.  He goes back to his car for a good 5 minutes then comes back to ask me to step out of the vehicle.  He starts asking me where I was going and where was I coming from--the usual.  Then he immediately asks do I have any drugs or narcotics in the car.  
Me: "No sir."
Narcotics Bro: "You sure?"
Me: "Yes, I'm sure sir."
He does the above but asks me about any potential guns in the car or any large sums of cash. 
Me: "No sir."
Narcotics Bro: "You sure about that?"
Me: "Yes sir, no guns, knives, or any weapons. I don't carry cash--cards only."
At this point, I could tell Narcotics Bro was getting a little edgy because he just knew he caught me in something.  He goes back to his car to do something with my license again (I presume) and this takes a while.  He then comes back to me, and I could tell he thought I was a dumbass. He asks about suitcases in the car (how many), if anyone other than myself packed my bags, or if I had traveled with anyone else on my trip at any point.  The answer was clearly no to all of those questions.
Narcotics Bro: "Yeah, so your story doesn't quite add up, so I'm going to need to search your vehicle.  Do you mind if I do that?"
Me: "I don't consent to that, so no you can't search my car."
Narcotics Bro:  "Is there a reason why you don't want me to search your car?"
Me: "No, no reason but you don't have a warrant to do that, so no.  And actually I'm getting a little scared here."
Narcotics Bro: "Why, because you know you have some weed or pills in there?"
Me: "Nah, I'm scared because I'm Black and you're a White officer and we both know how these situations typically end up."
Narcotics Bro:  "Dude, I understand.  My body cam is right here, and I have a Black Wife!"
Me: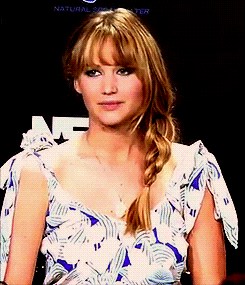 He goes back to his car again for forever while I'm counting semis going by, and he comes back to tell me since I don't agree to a search then the K9 unit will have to be called.  I say gleefully "okay" because I know I don't have jack shit in my car.  I'm in a rental (shoutout Avis) with Georgia plates so I think this didn't help.  He asks to see the agreement and I give it to him.  He looks it over for a few minutes then says "hey, how much did you pay for this rental" and I'm thinking bro, you have the agreement in your fucking hand.  But nonetheless, I blurt out the exact amount.  He looks on the agreement, sees I'm right, and I can see he's getting frustrated.  He later asks why I don't take my own car, which I can assume is just because he's trying to catch me in something to which I response "because it's brand new and I don't want to put the miles on it."
K9 Asian bro comes, and Cujo is barking like crazy.  He talks with Narcotics Bro for a bit then the search begins.  I see K9 bros face and it looks like "you called me out here for this waste of time shit" type faces.  I'm smiling like a mofo because Narcotics is about to look like a fool.  While Cujo is circling the car, I start to make small talk about the weather, Lafayette eateries, the traffic, and just other bullshit because I know he now knows he's just wasted both of ours time.  3 circles for Cujo, no dice, and back to the unit he goes.  Asian K9 officer with the look of "waste of time" on his face walking back.
He then says he's just gonna let me go with a warning and that it sounds like I was just tired, something I told him when he first stopped me.  He's had my license the entire time but before he gives it back, he holds it up one last time, shines his flashlight on it and just twists the license in his hand--this goes on for 30 seconds.  I'm sitting here thinking that if my license was fake, you would have seen that 25 minutes ago when you did the exact same thing. He hands it back then suggests I go to the Exxon on the next exit and get a red bull or some bangs (wtf???) to drink so I can wake up a little. 
Long story short--I'm definitely not traumatized by this situation, but I'm still a little irked that my complete, 100% honest story to him gets a response of basically "I think you're lying so I need to search your car."  I'm damn near 40--I ain't got time to be hauling shitty ass weed across state lines. 
Just wanted to get this off my chest.  It still feels like I dreamt this as I can't believe it happened.  Not sure what to think really.